Style Your Way to Confidence Replay
Learn to Love & Dress
The Body You Are In
Your clothes don't fit, but you have so much stuff in your closet.
You've tried dieting and extra spanx to feel stylish & confident, but no amount of shoving protein down your throat made you feel better about yourself. Life without pizza is just sad.
You're tired of comparing your body to fruit or elementary school shapes & being given a list of what you "cannot wear." YOU ARE NOT A BANANA! What does that even mean?
You Hate Shopping, and just snatch up whatever is in your size to get out of the store.
You feel so incredibly frumpy and frustrated with yourself and the whole style thing. 
You want a guide specifically tailored to high-achieving women to tell you EXACTLY WHAT TO DO, WHERE TO SHOP, & HOW TO SHOW UP without running around in the suits for "professional women" lookin' like Margaret Thatcher.  
If this sounds familiar and you're shouting "preach," then you're in the right place. I've got you boo.
I know I know...You've
Tried Spanx, Diets, and Subscription boxes...
You're ready to ditch frumpy and look stylish, but you've got a lot of questions!
"Should I lose all of my weight first?"
"If I buy clothes at this size, am I giving up?"
"Am I wasting money to style myself at a size I don't want to be?'
I get these questions all of the time. Lemme ask you this… Do the women you admire or follow in your fab Pinterest life actually look like you? I know you may think following Blake Lively or another stylish guru is the key.  You look at the skinny broads and conclude the size, weight, and shape of your body are the problems to be solved. 
BUT…
Your body is not a problem to be solved. An 80s/90s movie makeover montage is not how real makeovers go down. You are not an ugly duckling who emerges from the dustbin after she's lost some weight. 
You can become the woman who walks into the room and everyone thinks "How does she do it?" No fairy godmother's required. 
I'm not your fairy godmother, but oooo girl… Miss J is your professor of glam & elegance. I have the unleashing process to help you dress and love the body you are in right now.
YOUR BODY IS NOT A PROBLEM TO BE SOLVED.
Here's the one thing I need you to know. The way you've been thinking and feeling about yourself has nothing to do with you. When you are living on the plus side of life, you get a million daily messages from the socials (and even from your mama). Everyone wants to weigh in on how much you are supposed to weigh and what you're allowed to wear. Add to that being a woman, and all of the messages about what it means to be "feminine" and "ladylike."
 You have the right to feel good in the body you have right now. There is 100% a better way & not a damn thing has to change about the size, shape, or weight of your body.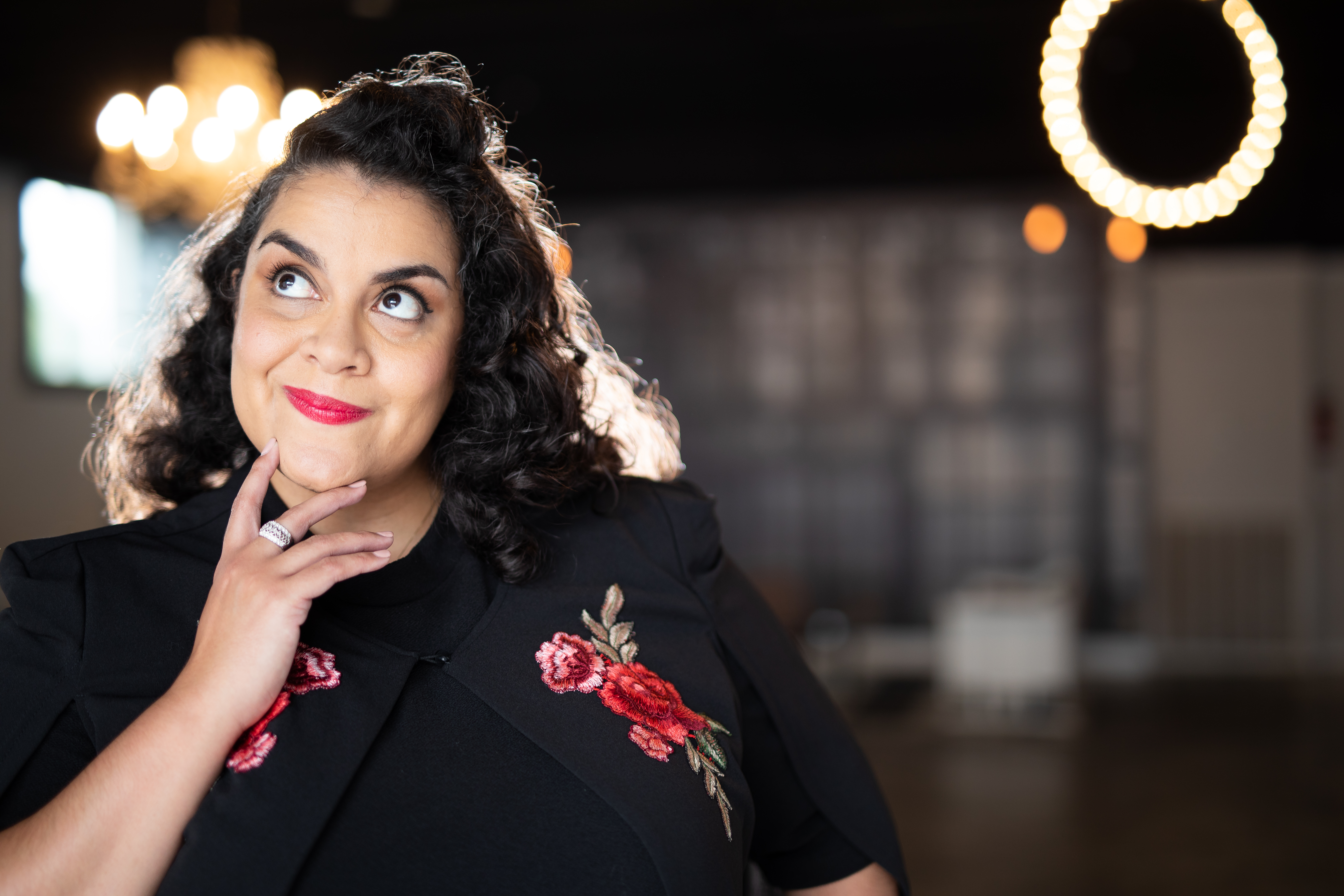 It's time that your outsides match your insides. You feel like a boss when it comes to the work you do. It is time for the way you feel on the inside to be reflected on the outside. You can be Daphne and Thelma. You can be beauty & brains. Imagine what it will feel like when you're feeling oh, so stylish owning the conference room, Zoom room, or any room chin up, head high, tits up, ready to conquer & slay!
WELCOME TO THE 8-WEEK STYLE & COACHING PROGRAM
You are invited to join us inside of Style Masterclass, an eight week style & coaching program. Where we create makeovers that last a lifetime.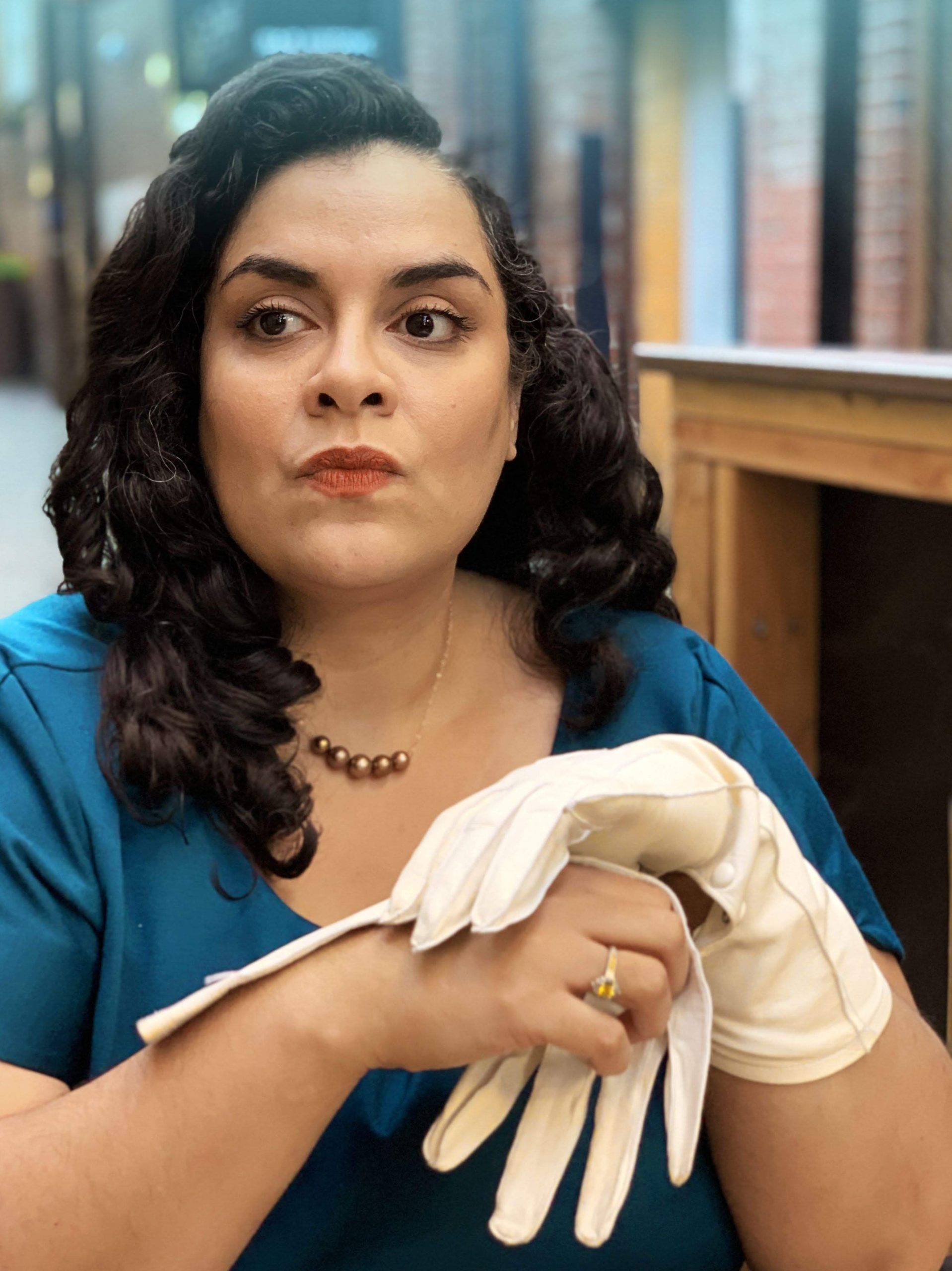 I help high-achieving women love & dress the body they are in.
I'm obsessed with helping women look stylish and feel confident!
I used to be on the getting ready struggle bus every morning. I went through law school, passed the bar exam, and did everything I was supposed to do. One day, I was getting ready for an important job interview only to realize none of my clothes fit. "My good black pants" were way too fucking tight. I had to make a quick Target run, followed by a trip to Lane Bryant, only to worry that I wouldn't have enough money to buy some "good pants."
I took a good look at my body and my clothes and thought WTF? Seriously, WTF? I had worked so hard and spent so much money on my brain, but was running around looking a hot mess. I knew some shit had to change and FAST. I tried diets and spanx. I told myself I could buy new clothes once I lost the weight. Welp, that shit didn't work. I gained more weight and felt worse. 
I decided something had to change, but it didn't have to be my body. I could dress and love the body I had now. 
I didn't start with a whole new wardrobe. (Remember law school?) I was broke as a joke. But I did start with a bra, then some undies, and built a wardrobe one item a time. Now I have a streamlined process that helps me get ready everyday with ease.

I created this program because too many badass women experience the same damn thing. It's time to start a revolution and unleash from the giant drapey clothes. A world where women are free to dress the body they have now. No more holding your future hostage to changing your body in order to feel stylish. You are now free to move on with the important work you were put on this earth to do.
Miss J is your teacher & class is in session.
Inside the 8 Week Style & Coaching Program You'll have access to:
The Style Masterclass Program: All the pro-level training you will need to dress and love the body you are in right now. You'll learn how to dress your body, where to shop, what to buy, and how to put outfits together.
Style Resources so you can customize the program to your unique body, lifestyle, and style needs.
Weekly Live STYLE CLASSES. Hop on the live calls and get your style questions answered, outfit tips, makeup advice, and life coaching.
Community Support. A safe place for you to mingle, share pictures, and get some encouragement.
Dedicated Support. You have access to me M-F for any style emergency or confidence conundrum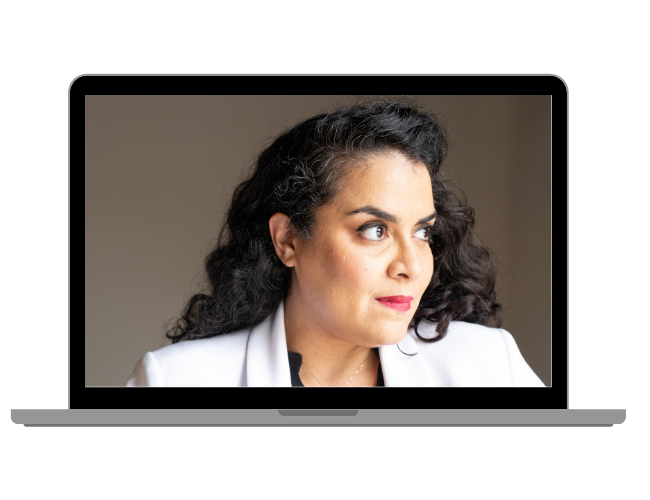 The Style & Coaching Program is completely online. Virtual styling & coaching for high-achieving women.
The program is available wherever you are in the world.
THE 8-WEEK STYLE & COACHING PROGRAM
where we create makeovers that last a lifetime.
The exclusive eight week total makeover program.

I teach them to show up with confidence so they can truly own the day and do their work in the world. Why?

Because confident women change the world.
First we have to know what you don't want in order to make space for what you do.
Closet Cleanout: You will edit out your undies drawer and closet. You will learn the fundamentals and the foundation for style. Imagine Marie Kondo if she was chubby and Puerto Rican.
Mindset Cleanout: You will learn to edit out any janky thoughts that are keeping you feeling frumpy.
Learn what really has been holding you back from showing up stylish, confident. We don't just slap cute outfits on you without first cleaning up your thoughts and closet.
Second, we have to know what you DO want, how you want to dress, and how you want to feel for the transformation to really take hold. Anyone can help you clean out your closet. We take it to the next level. We design a Style and Live you love.
Style is so much more than the clothes you wear.
We will define your unique personal style and create a personal style statement
You will get a personal style guide tailored to you after our time together. So you have continued guidance after the 8 weeks.
You will know what your personal style is, where and how to shop, and how to solve basic fitting issues. Style can become effortless and easy. 
Each module builds upon the other. Once you know your personal style and what you DO want, then we talk about how to create a life and style you love. 
How to create an intelligent shopping plan so you are never without guidance.
Learn how to go shopping without wanting to stab yourself in the eye.
Get tools on how to create endless outfits, think like a stylist, and never get bored with your closet again.
A private place to share photos, struggles, and all of your new outfits. Chances are if you struggle with something you will find a kindred spirit in our private community. The private slack community is where so much of the magic happens. It is where we chit, chat, encourage, support, and gather in between our weekly calls. It is also where you can ask Miss J anything. You do not have to go it alone or wonder if you are the only one who struggles with something. 
The only before and after you need to worry about is how you'll feel. No weight loss is required for a true before and after.
You look in the mirror around 3pm and think WTF? Frumpy doesn't even begin to cover how you feel.

You try on everything in your closet, even the items on the floor, but nothing fits.

You get physically hot & frustrated trying on clothes that are too tight. (Ever need to sit in front of a fan while you wiggle that ass into spanx?)

You have a closet full of clothes that don't fit and you secretly hate.
You look in the mirror, recognize and love the woman staring back at you.
You have full permission to love your body, age, weight, and size.
You spend less on clothes because you know what you love and where to find it. Style becomes second nature.
You are able to get dressed in less time with no drama.
You are able to set it and forget it. Get dressed and get to work on the important shit you have to do.
EVERYTHING YOU NEED TO HAVE A COMPLETE STYLE MAKEOVER...
From bras to complete outfits, getting ready routines to conquering the day with more confidence, you will also get these extra resources with these four additional classes.
Real Women. Real Results.
When I took care of myself, my business skyrocketed.
"I was always putting off going to my closet and putting off the big style makeover until I hit the…next goal. You can get there faster when you take care of yourself first…You are worth feeling so comfortable in your body that you can then exponentially grow who you are and going after those goals. We do the makeover before you hit the goal because you show up so much better for yourself and for your life when you love who you are. Don't wait for the right size, right thing, the right place, invest in yourself and know it is going to be absolutely worth the investment."
Becoming More of Yourself
It is more than just clothes and accessories. It is about being 100% you in every aspect of your life.
You don't have to do it a certain way.
From yoga pants to a fabulous lounge wardrobe
"It was the little things that I didn't even realize we were going to do that had such a huge impact."
A soul changing experience. I ended up feeling even more like myself, and in the best possible way.
Judith has been amazing in helping me build confidence and acceptance of my body before, during, and after pregnancy. With her help, I've developed a post-baby style that goes beyond basic and has me feeling confident.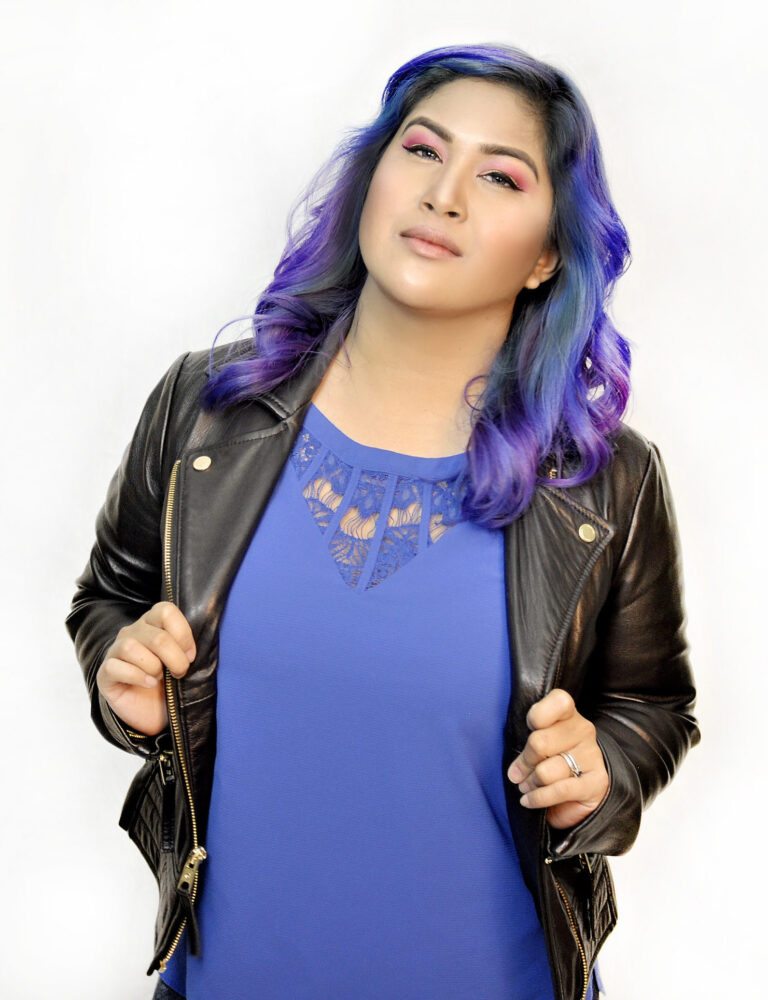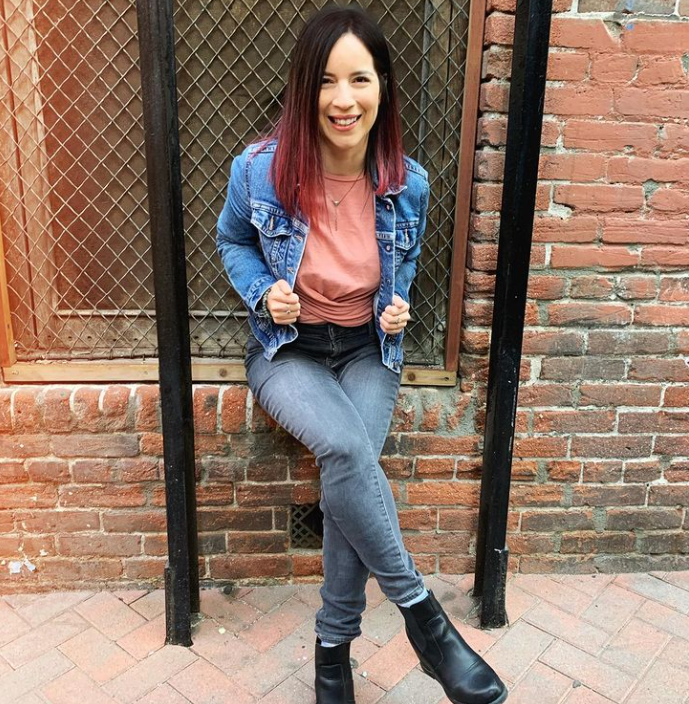 What really struck a cord was when Judith said "How you show up in the world, whether or not anyone sees you, is a reflection of how you're feeling on the inside." I was stuck for years wearing clothes that didn't fit properly, that weren't even my style, and didn't reflect who I am. After coaching with Miss J. I can now say, that for the first time ever, I have clothes that are a reflection of who I am.
Judith, aka Miss J, is the real deal! She is down-to-earth and so much fun to work with. I was nervous that I wouldn't be able to find something to wear for my photo shoot because, honestly, I HATE clothes. Miss J helped me find MULTIPLE items that I loved. Her coaching also helped me wear these items with confidence.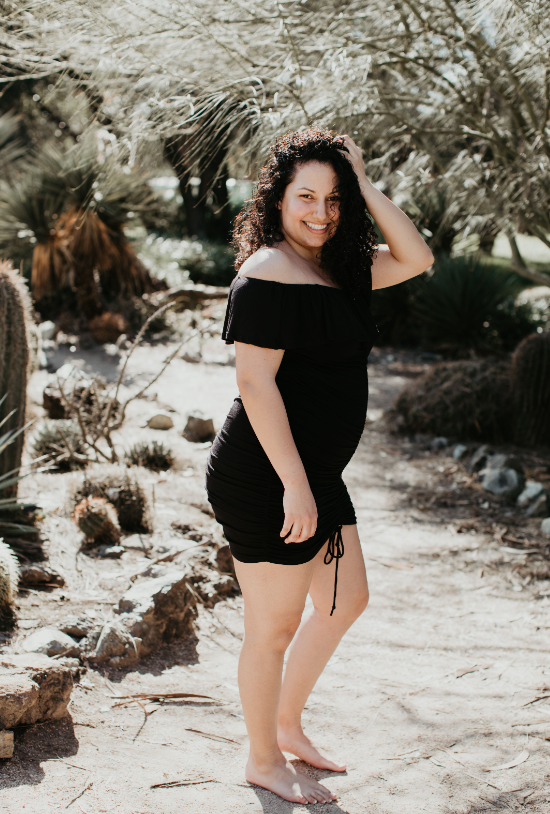 WHAT PAST CLIENTS ARE SAYING
As somebody who has worked at home for many years, I thought I had successfully reduced the drama around getting dressed each day. But I'd gone a bit too far into the comfort zone and had also reduced the pleasure and personal expression of caring for myself in this intimate way. I have some new go to outfits for Zoom call, for heading out, and when I'm off camera at home, as well as new routines for shopping and getting ready. Judith is an incredibly insightful coach and I highly recommend working with her.
When I started coaching with Miss J, I thought I needed someone to tell me all the rules so I would finally know how to dress myself. Yes, she shared her knowledge and helpful links for shopping but more importantly, she held my hand to help me make my own rules; not just rules for fashion but rules for my life. Yes, we talked about undies and how clothes felt on my body but we also talked about my marriage, Black Lives Matter, and my hopes for my future. She challenged me to try new things in my wardrobe as well as new ideas in my life. Miss J is so much more than a purveyor of fashion tips; she is an advocate, a safe place, and a genius coach who helped me find the confidence to create and live life on my own terms.
I Discovered, I Don't Need To See The World In Black And White All The Time. A Little Grey Goes A Long Way. I Appreciated The Slack Coaching In Between Weekly Calls. I Really Benefited From The Space You Gave Me To Feel My Emotions, The Spark Lit About My Style And The Awareness I Now Have. Yes, It Was Fun And Hard At The Same Time. It Was Exactly What I Needed.
Miss J is so much more than a purveyor of fashion tips. She is an advocate, a safe place, & a genius coach who helped me find the confidence to create & live life on my own terms.
I discovered that changing the way I think about little things can make a big difference in my daily life. Example: my bra! I am in charge of my style.
Miss J's tools helped me move forward. Help me move from my frumpy sweats and free T-shirts to an amazing, stylish even chic wardrobe that accentuates what is uniquely me. She did all of it with kindness, grace, humor and just the right amount of tough love when I needed it.
Questions Future Stylish Women Ask:
Most frequent questions and answers
Yes, I have helped my clients all around the world find clothes outside of the US. We either find clothes from brands within your home country or we ensure that the brands we are shopping ship to you.
Getting stylish and confident is not dependent upon your body size. You can look stylish and feel confident at the size and weight you are right now. Don't delay feeling fabulous. Don't hold your body hostage. Get started today.
The Style Program will help you save money on your wardrobe. Think of all the unworn items in your closet. You will no longer be buying items you hate simply because they are on sale. I will teach you to shop intelligently and on budget.
There is no better time to get started than now.
Life is not waiting. Things are not slowing down. There will always be work events and vacations you are taking. You deserve to show up as your best self for any place you go.
Starting now will allow you to:
Stop holding your body hostage to some "ideal body" size or weight
Love and dress the body you have right now
Spend less money on clothes by creating a small but mighty wardrobe you actually love and will wear
Look Stylish and put together so you can attract clients and business
Feel Confident so you can conquer and slay at whatever work you have to do in the world
Eight weeks from now, you'll wish you had started today!
How do I know if I am ready to take this program?
You are ready for the Style & Coaching Program if:
You are willing to do the daily/weekly mindset and closet cleanout work.

You want to learn your personal style and uplevel your wardrobe.

You enjoy being coached and investing in yourself.
You keep telling yourself you can buy clothes when you've lost the weight.
You are ready to be COMFORTABLE & CONFIDENT in your clothes. (Yes, you can have both!)
Your size, body, and shape are perfect just as they are right now.
You've got two choices...
You can keep trying diets, extra spanx, and try to figure this all out on your own.
-OR-
You could learn my three step process for a complete makeover, build a wardrobe you love, look stylish, feel confident, and show up ready to conquer.
Olivia Pope never turned up to work frumpy.
Beyonce doesn't take the stage in clothes that don't fit.
So why would you?

Your makeover story starts now.
REMEMBER DARLING, THE CLOTHES ARE AUDITIONING FOR YOU.