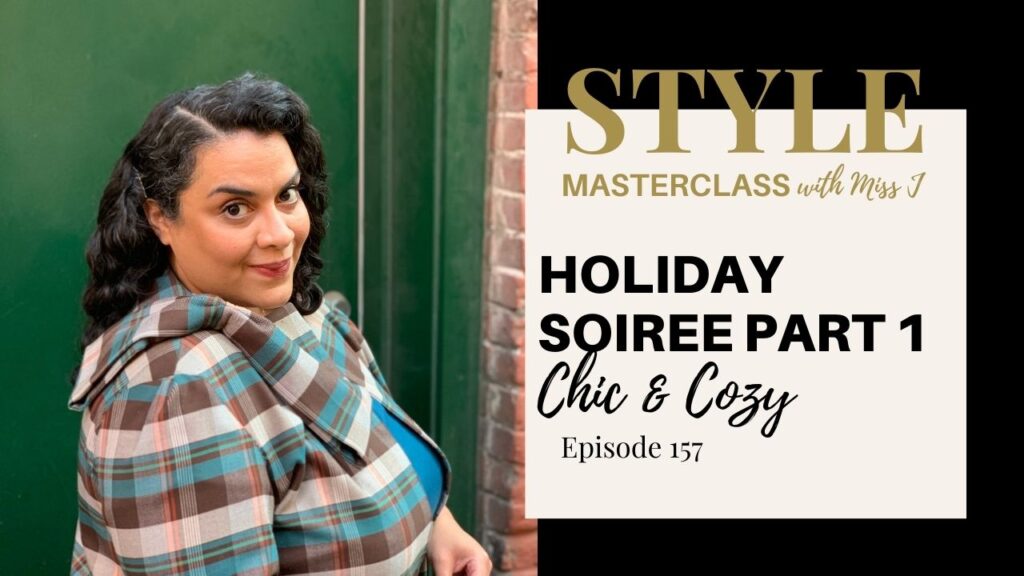 EPISODE RECAP
On this week's episode of the Style Masterclass Podcast, I'm inviting you to a virtual Holiday Soiree throughout the holiday season. I'm going to give you practical style tips and practical mindset tips to help you navigate the holiday season.
You'll learn:
Why YOU specifically belong here.
A practical mindset tip about scanning the rooms we enter.
A style prompt on entering the room.
This mindset shift is going to take some practice, save this episode and come back to it throughout the holiday season for that needed boost of encouragement or confidence. You have permission to enjoy yourself and not overthink it afterwards.
LISTEN TO THE FULL EPISODE
WATCH THE EPISODE ON YOUTUBE
WANT MORE MISS J? CLICK BELOW
Want to chat? Schedule a free style consult with me here.
LOVE THE SHOW?
Leave me a review on Itunes.
Leave me a review on Spotify.