The After Picture Fallacy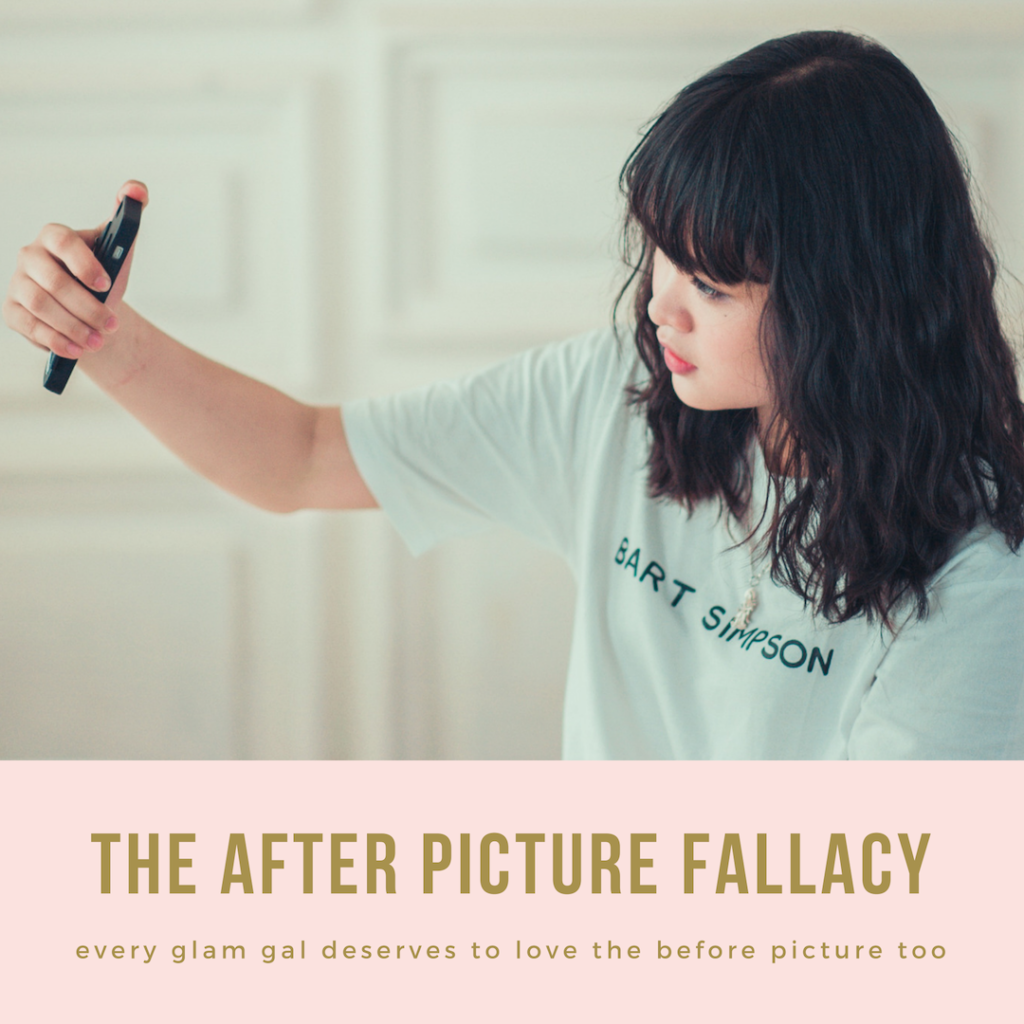 EPISODE RECAP
In this week's New Glam Gal podcast episode we discuss:
Before and After Pictures are a big selling point for every weight loss program, but they are based on a false premise. I call this false premise the "after picture fallacy." This is adapted from the arrival fallacy which tells us that we will be sublimely happy once we have achieved a certain goal only to learn time and again that the happiness never lasts. So what happens after the after picture? Stay tuned to this week's episode as we discuss:
-Before and After Pictures
-The Arrival Fallacy
-The After Picture Fallacy
-How every picture of you is an opportunity to practice self love
I know we are heading towards the end of 2018 and you may feel this pressure on yourself to reach a weight loss goal and claim that perfect after picture. BUT…what if you could just love yourself right now? Just as you are? I can help. Sign up for a free style session and I can help walk you through that process.
Sign up for a Free Style Consult today!
LISTEN TO THE FULL EPISODE
WANT MORE MISS J? CLICK BELOW
Check out my free style course here.
Want to chat? Schedule a free style consult with me here.
LOVE THE SHOW?
Leave me a review on Itunes.
Leave me a review on Spotify.