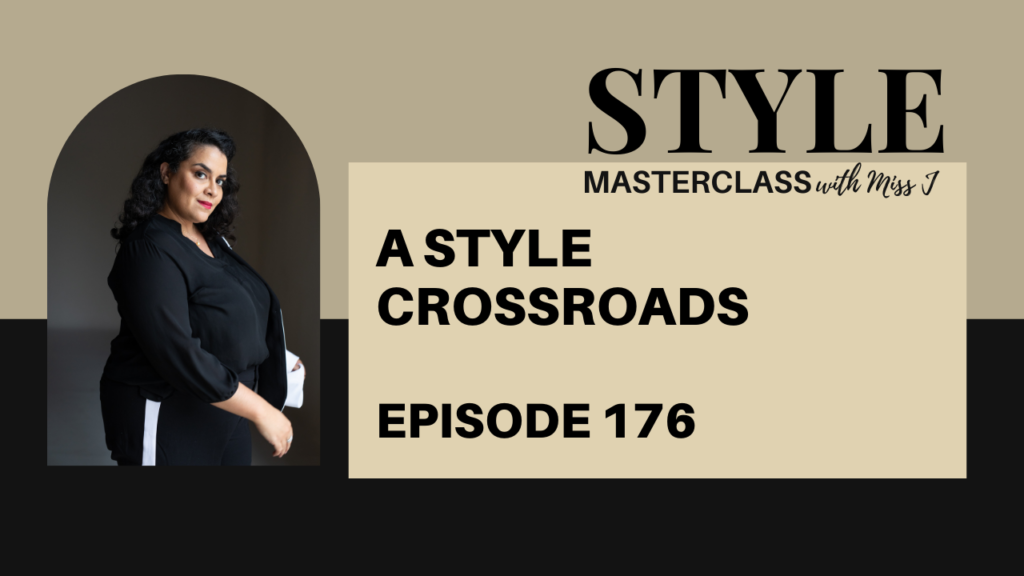 EPISODE RECAP
On this week's episode of the Style Masterclass Podcast, I'm giving a little bit of a personal story and share with you where I am in the process.
You'll learn:
What it means to experience a Style Crossroad.
How to work through a personal Style Crossroad.
A tale of two outfits.
We're all still human. There's a place where we're naturally comfortable but there's friction between this and a longing and desire to switch things up and show up differently, whatever that means to the individual. Let's work through that together.
LISTEN TO THE FULL EPISODE
WATCH THE EPISODE ON YOUTUBE
WANT MORE MISS J? CLICK BELOW
Ready to start your style journey? Get started with my Curvy Style Guide here.
LOVE THE SHOW?
Leave me a review on Itunes.
Leave me a review on Spotify.