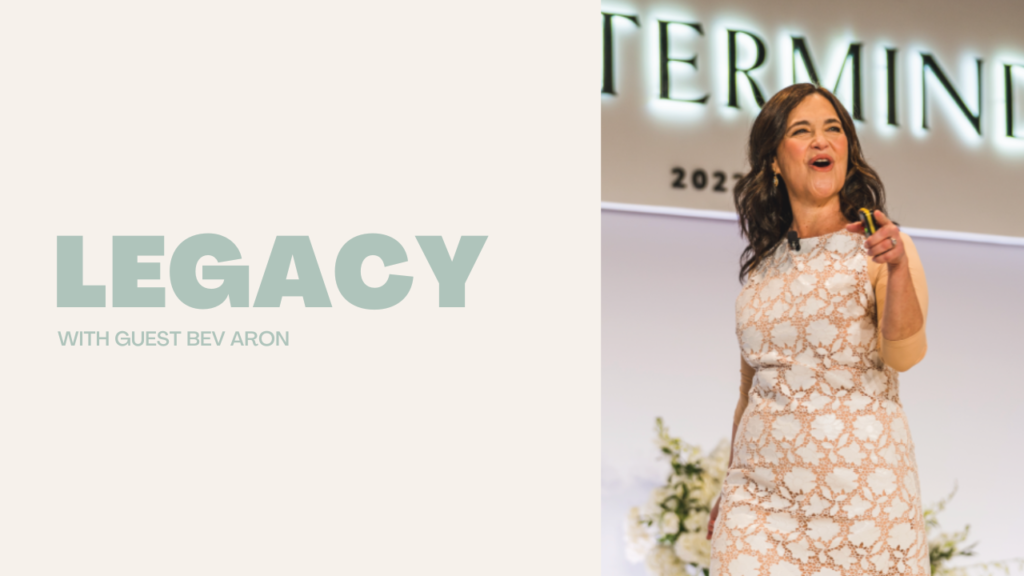 EPISODE RECAP
On this week's episode of the Style Masterclass Podcast, I have a very special treat for you today with guest Bev Aron.
You'll learn:
The feeling we take our actions from will determine what we produce from it
What to do when you feel the desire for more but you're not sure how to get to the next place
How we take action toward building our legacies
Bev Aron helps self-aware clients who have done their inner work finally find ease in order to create and magnify the results they want without fighting against themselves. Find her book, The Art of Believing on Purpose here. Join her newsletter here.

Learn more about Dinesh here.
LISTEN TO THE FULL EPISODE
WATCH THE EPISODE ON YOUTUBE
WANT MORE MISS J? CLICK BELOW
Ready to start your style journey? Get started with my Curvy Style Guide here.
LOVE THE SHOW?
Leave me a review on Itunes.
Leave me a review on Spotify.