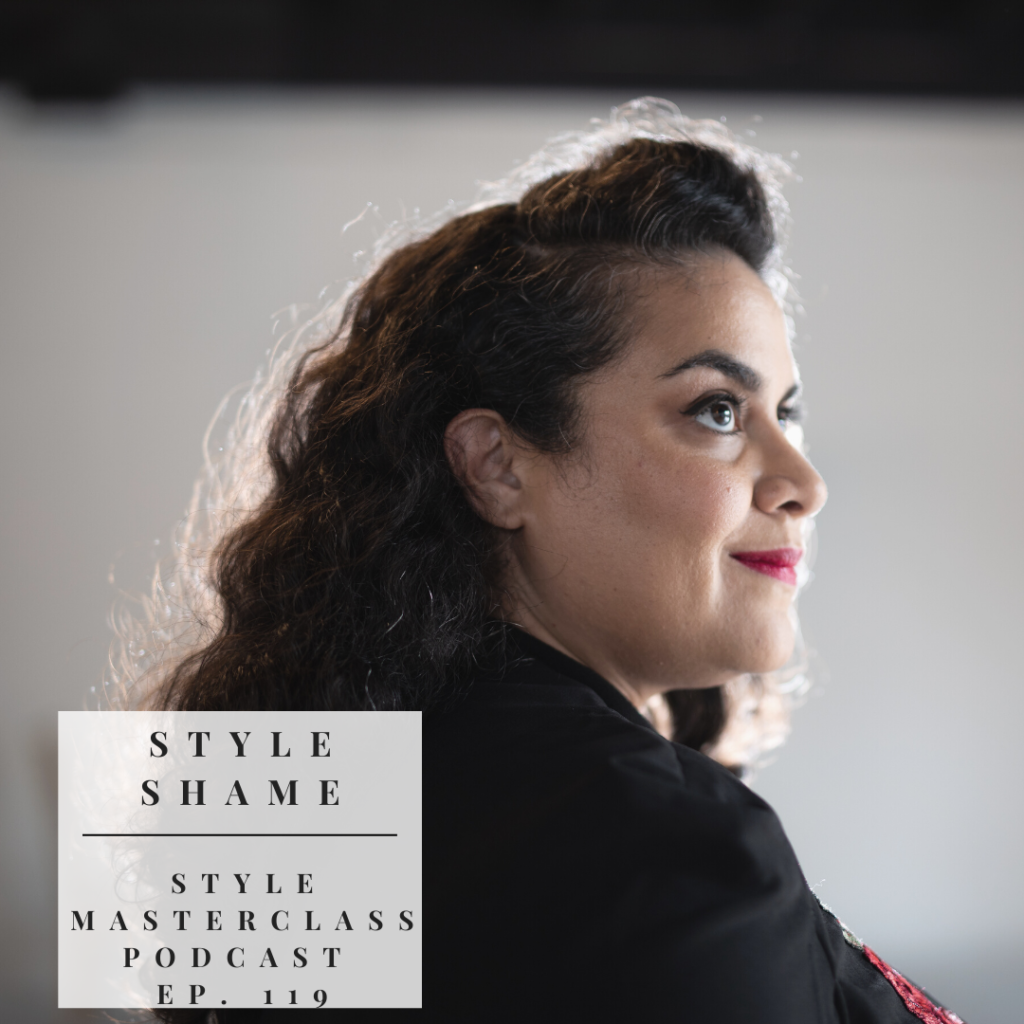 EPISODE RECAP
TO MY CURVY PLUS SIZE GALS, YOU EVER BEEN SHAMED WHILE SHOPPING? THIS EPISODE IS FOR YOU.

On this episode of the Style Masterclass Podcast, I discuss three types of shame based upon the work of Joseph Burgo: Unwanted Exposure, Disappointed Expectation, and Exclusion.
1.The weird bra lady getting all up in your dressing room and goodies, even when you told her NO?
2. Had a horrible shopping experiences where you are shamed by the sales people?
3. You feel excluded because the stores you like don't carry their size?

The biggest takeaway: It is important to discuss these experiences openly so we can heal, move past the shame, and get to a place where we are feeling stylish & confident in the body we are in. Would love to hear from you if you have had similar experiences, comment below.
LISTEN TO THE FULL EPISODE
WATCH THE EPISODE ON YOUTUBE
WANT MORE MISS J? CLICK BELOW
Want to chat? Schedule a free style consult with me here.
LOVE THE SHOW?
Leave me a review on Itunes.
Leave me a review on Spotify.