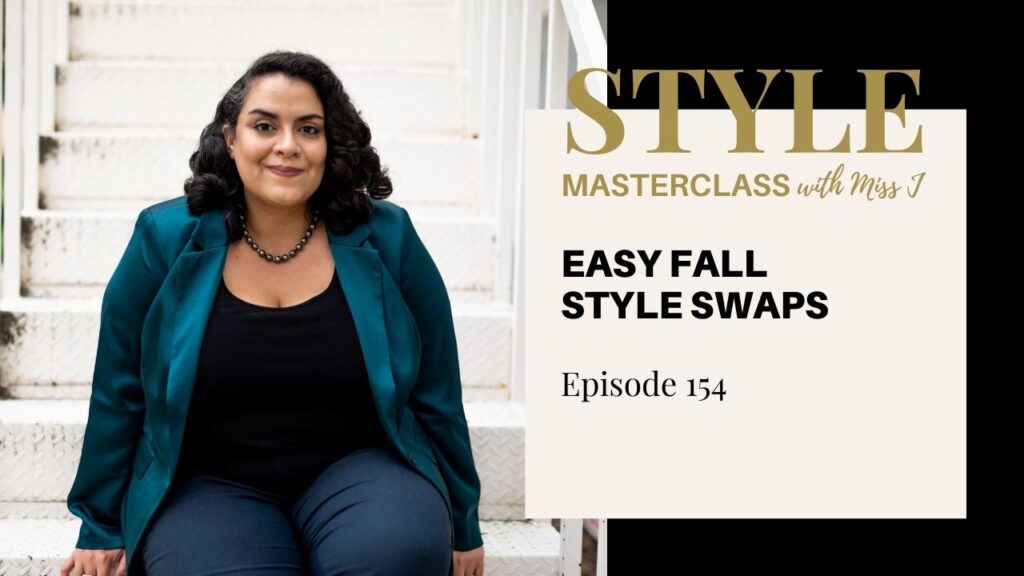 EPISODE RECAP
On this week's episode of the Style Masterclass Podcast, we talk about little fall swap-ups. There are a lot of effortless fall swaps you can make while figuring out if you really want the clothes or if it's time to get rid of them.
You'll learn:
What to do about all those cardigans
How to utilize summer clothes in the fall as well
How to get in the fall spirit if you live in a warmer climate
What fall style suggestions are you going to take? Remember, you do you boo, as fall trends come out, remember you always get to decide what you want to try and what you want to leave behind!
LISTEN TO THE FULL EPISODE
WATCH THE EPISODE ON YOUTUBE
WANT MORE MISS J? CLICK BELOW
Want to chat? Schedule a free style consult with me here.
LOVE THE SHOW?
Leave me a review on Itunes.
Leave me a review on Spotify.