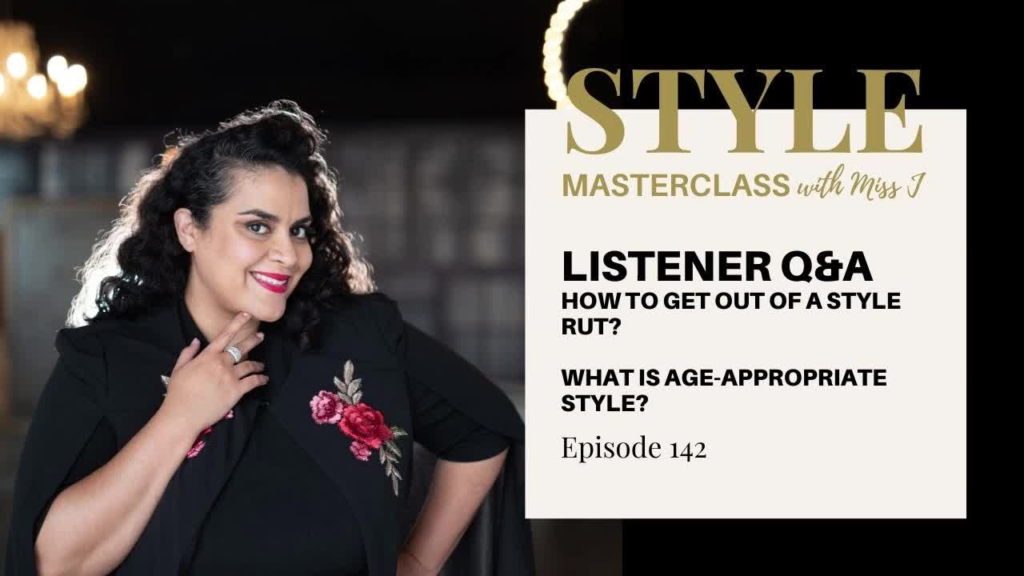 EPISODE RECAP
On this week's episode of the Style Masterclass Podcast, I am answering listener questions submitted on Instagram.
How to get out of a style rut? I talk about two different types of style ruts and how to shake things up. I also reference the episode "One Boob at a Time Protocol" which is a great episode to circle back to if you are struggling to get dressed at all.
How do I dress age appropriately? I talk about why there is no such thing as "age appropriate" and give you a better question to ask instead. Don't think about style in terms of age, but rather in terms of "what clothes support the lifestyle I want to have."
If you are curious about my philosophy on style, check out my free style course "NO BS Fashion Rules" at www.judithgaton.com/style course
LISTEN TO THE FULL EPISODE
WATCH THE EPISODE ON YOUTUBE
WANT MORE MISS J? CLICK BELOW
Want to chat? Schedule a free style consult with me here.
LOVE THE SHOW?
Leave me a review on Itunes.
Leave me a review on Spotify.