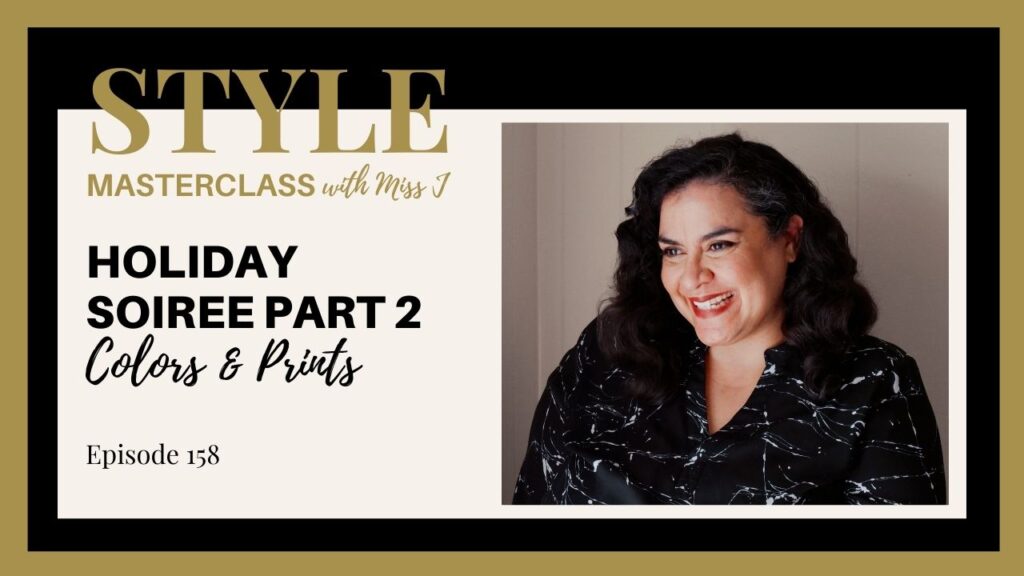 EPISODE RECAP
On this week's episode of the Style Masterclass Podcast, we're entering Part 2 of our Holiday Soiree. All of you are welcome in this space, let's party together this holiday season. I want to give you mindset and practical style tips for you to make your own during the holidays.
You'll learn:
What to do with other people's opinions, including yours!
How the feedback loop of compassion can be really amazing.
A practical style tip for the holiday season ahead.
We are all fully human, and we accept that. Sometimes we say boneheaded things, but we can show compassion for ourselves and others when we do this. Now bust out those colorful prints and items and enjoy yourself this season.
LISTEN TO THE FULL EPISODE
WATCH THE EPISODE ON YOUTUBE
WANT MORE MISS J? CLICK BELOW
Want to chat? Schedule a free style consult with me here.
LOVE THE SHOW?
Leave me a review on Itunes.
Leave me a review on Spotify.