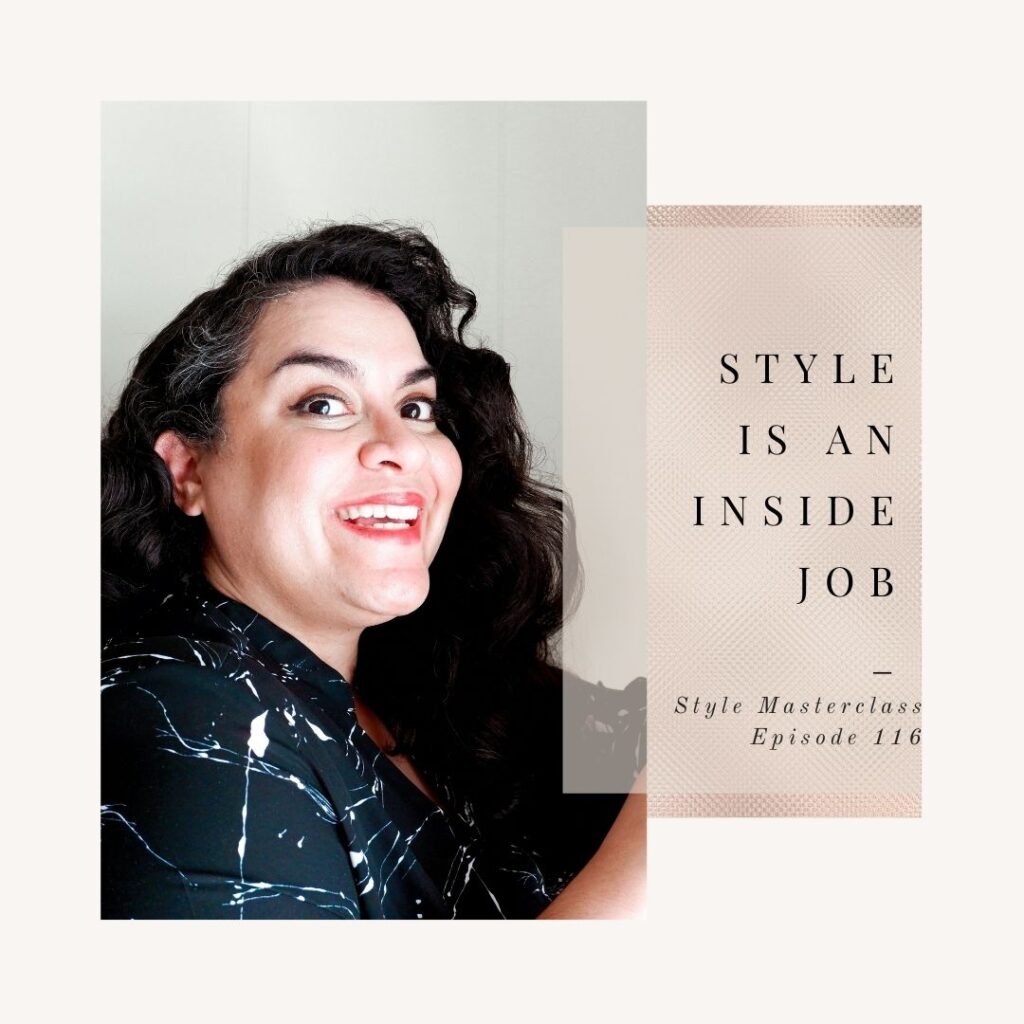 EPISODE RECAP
On this week's episode of the Style Masterclass Podcast, I talk about:
Why style is an inside job
The import of setting goals for the inside and out
Real last transformation starts from within
STYLE IS MORE THAN JUST SLAPPING A CUTE OUTFIT ON YOU

Style is truly an inside job.
We could slap a cute outfit on you (AND I LOVE DOING THAT WITH MY CLIENTS), but it will make no difference if your thoughts about you are still janky.

Style is an outward expression of your thoughts and feelings about yourself. When you are feelin' yoself, it shows.
LISTEN TO THE FULL EPISODE
Style Masterclass (libsyn.com)
WATCH THE EPISODE ON YOUTUBE
Watch Episode 116 of the Style Masterclass With Miss J "Style is an Inside Job"
WANT MORE MISS J? CLICK BELOW
Want to chat? Schedule a free style consult with me here.
LOVE THE SHOW?
Leave me a review on Itunes.
Leave me a review on Spotify.