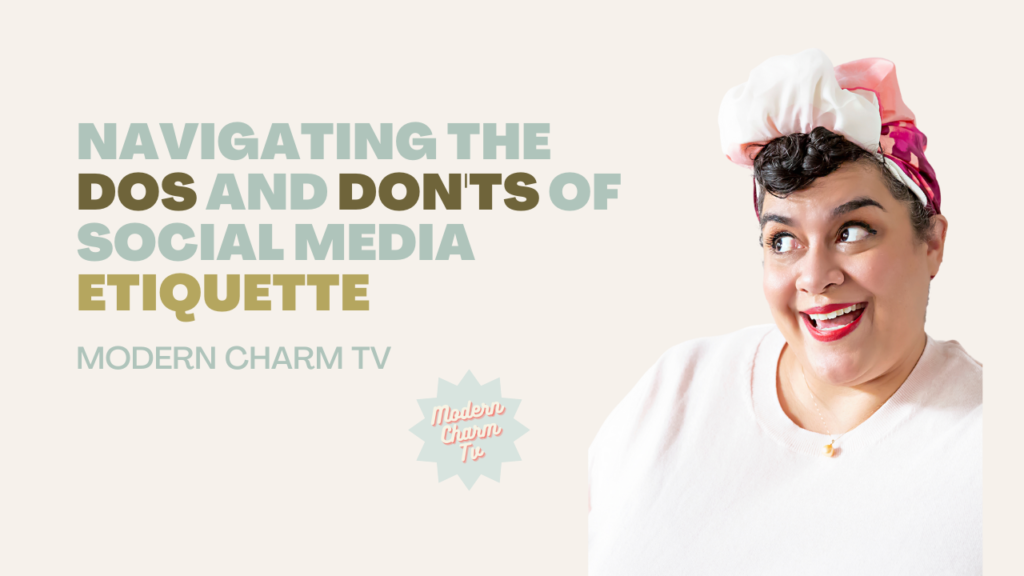 EPISODE RECAP
On this episode of the Style Masterclass Podcast, we have the third of Modern Charm TV. In this episode we are talking about navigating the dos and don'ts of social media etiquette, and today we're focusing on Facebook groups.
You'll learn:
Common mistakes I see (and have made myself) in Facebook groups
What etiquette really means
Dos and don'ts for the admins and community members
LISTEN TO THE FULL EPISODE
WATCH THE EPISODE ON YOUTUBE
WANT MORE MISS J? CLICK BELOW
Ready to start your style journey? Get started with my Curvy Style Guide here.
LOVE THE SHOW?
Leave me a review on Itunes.
Leave me a review on Spotify.