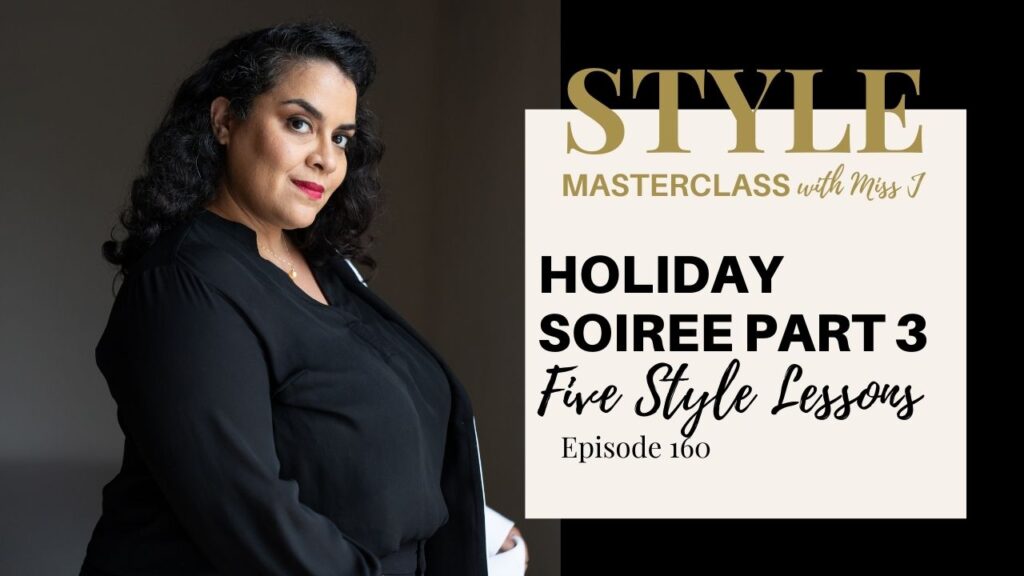 EPISODE RECAP
On this week's episode of the Style Masterclass Podcast, we're continuing our Holiday Soiree series with five style lessons I learned in 2021. Whatever your style (or other) lessons were this year, remind yourself of how truly resilient you really are.
You'll learn:
The importance of articulating what you want.
How to tap into your resilience and knowledge when things go wrong.
Why I'm embracing curiosity as I age.
We celebrate style fails around here. We're learning from the lessons and we get to take that knowledge with us every time.
LISTEN TO THE FULL EPISODE
WATCH THE EPISODE ON YOUTUBE
WANT MORE MISS J? CLICK BELOW
Want to chat? Schedule a free style consult with me here.
LOVE THE SHOW?
Leave me a review on Itunes.
Leave me a review on Spotify.