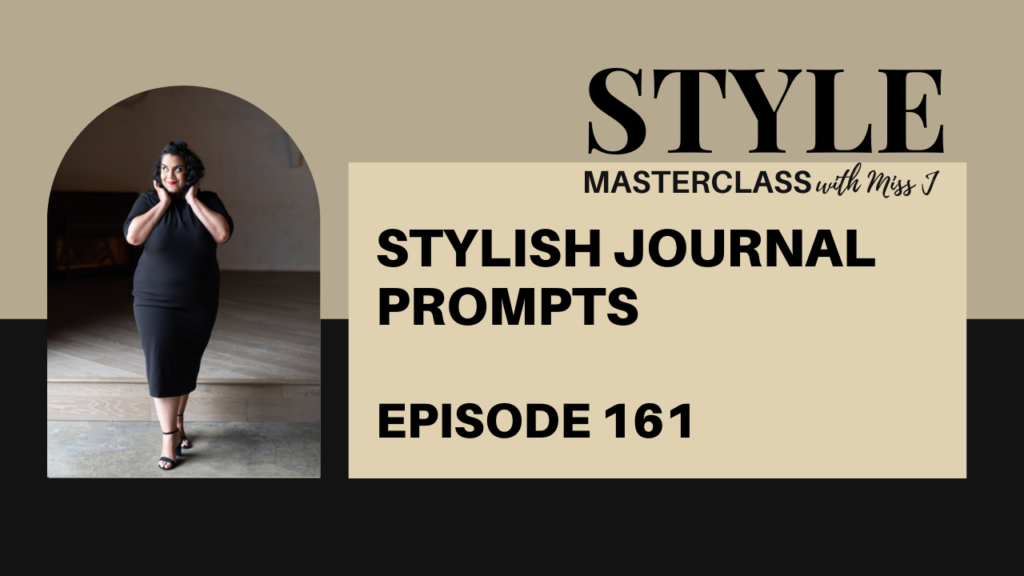 EPISODE RECAP
On this week's episode of the Style Masterclass Podcast, I'm giving you some journal prompts geared towards style and to help you adopt a mindset that helps you foster and support your personal style.
You'll learn:
Why we need to stop setting ourselves up for a pass/fail quiz.
How to set a compass for where you really want to go.
Journal prompts for any life change or transition.
Take some time to reflect on this year with these prompts and give yourself credit for everything you've accomplished. Get ready to enter into this new phase of your life as the woman that owns every curve and room she enters, we're ready for you.
LISTEN TO THE FULL EPISODE
WATCH THE EPISODE ON YOUTUBE
WANT MORE MISS J? CLICK BELOW
Want to chat? Schedule a free style consult with me here.
LOVE THE SHOW?
Leave me a review on Itunes.
Leave me a review on Spotify.