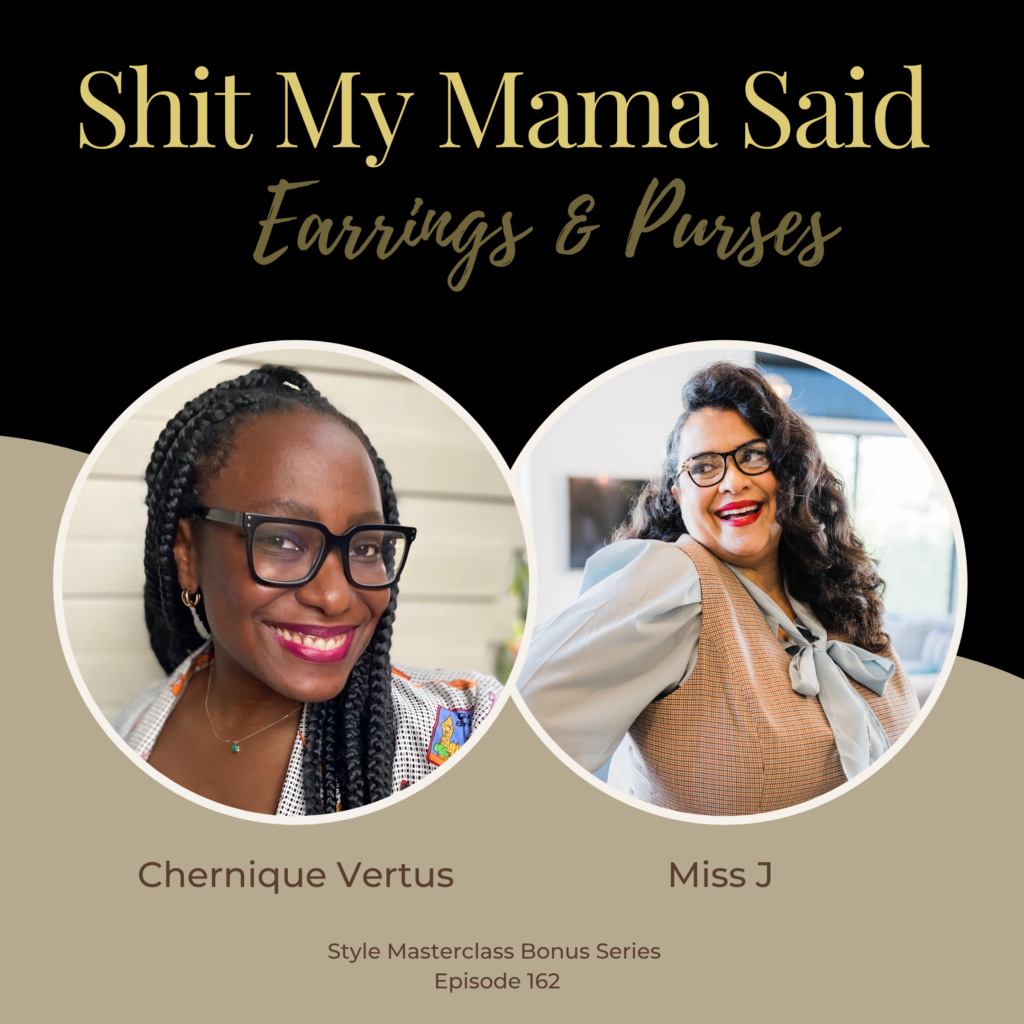 EPISODE RECAP
On this week's episode of the Style Masterclass Podcast, I have the second episode of the Shit My Mama Said Series. It's all about earrings, purses, and so much more, with a very special guest, Chernique.
You'll learn:
How "style rules" we heard when we were little are still playing out as adult women.
How we've taken "Shit our mama said" and used it in our lives today.
Being an introvert doesn't mean you're sad and depressed.
Chernique helps ambitious introverts leverage their innate superpowers to navigate a loud ass world. With a focus on energy management, she empowers them to create success authentically and with quiet gumption. Chernique is a double certified life coach (Feminist Coach and The Life Coach School). Learn more about Chernique and the power of introversion on her Instagram page.
IG handle: @cherniquevertus
Style recommendations links:
LISTEN TO THE FULL EPISODE
WATCH THE EPISODE ON YOUTUBE
WANT MORE MISS J? CLICK BELOW
Want to chat? Schedule a free style consult with me here.
LOVE THE SHOW?
Leave me a review on Itunes.
Leave me a review on Spotify.