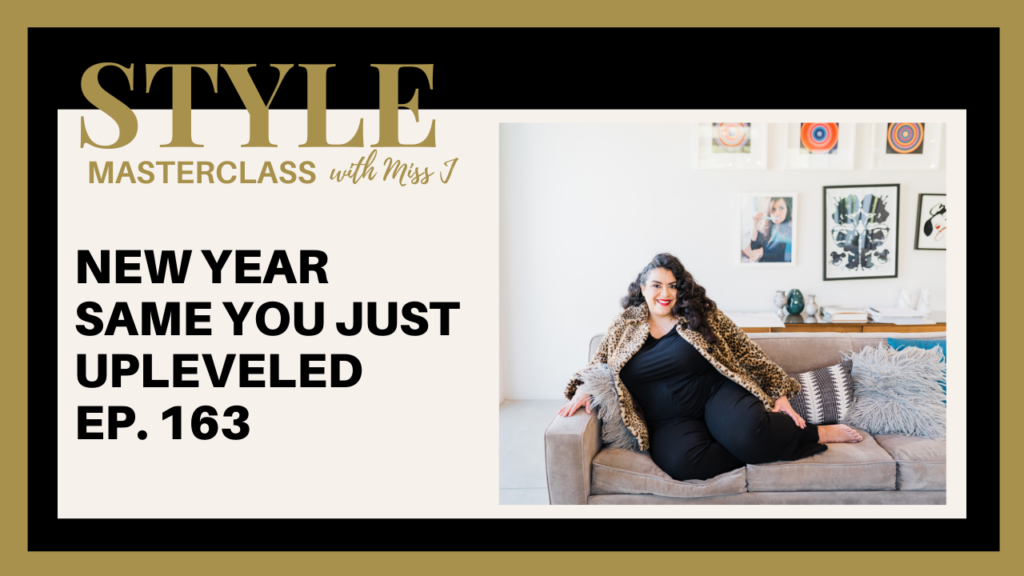 EPISODE RECAP
On this week's episode of the Style Masterclass Podcast, I want to send you some love before you get bombarded with the "new year, new you" madness. While yes, we are entering a new year, you're still you. Let's start with loving yourself first.
You'll learn:
You don't have to hustle for your self worth.
Why you should do things for the sheer love of it.
Advocating for self-care and self-love does not exclude other health related goals.
What if instead of spending the new year over-exercising and over-dieting, you just love yourself crazy fiercely just as you are? Can you move loving yourself to the top of your to-do list and let everything else stem from there?
LISTEN TO THE FULL EPISODE
WATCH THE EPISODE ON YOUTUBE
WANT MORE MISS J? CLICK BELOW
Ready to start your style journey? Get started with my Curvy Style Guide here.
LOVE THE SHOW?
Leave me a review on Itunes.
Leave me a review on Spotify.