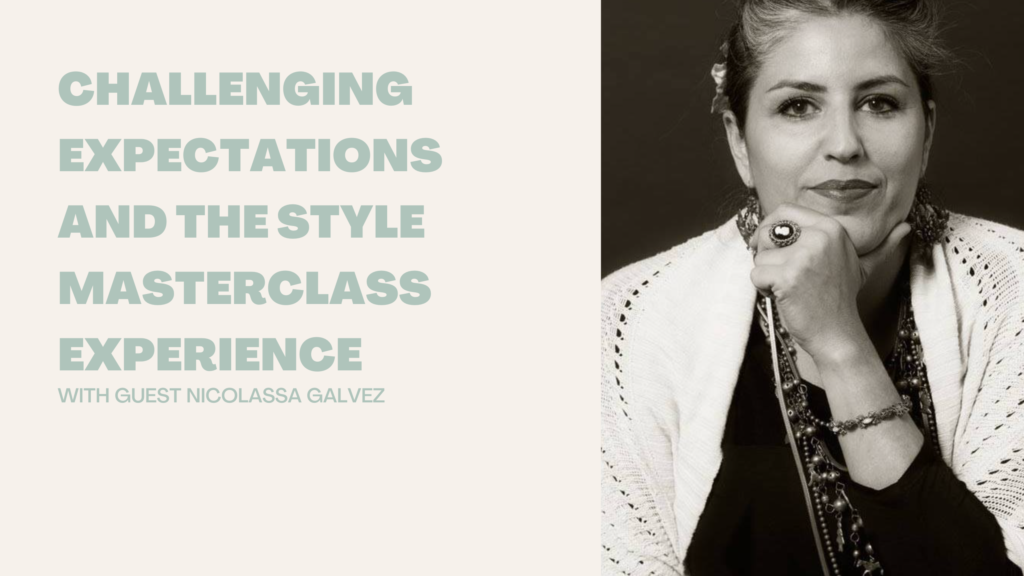 EPISODE RECAP
On this week's episode of the Style Masterclass Podcast, I have a special guest with me, Nicolassa Gomez who is sharing her Style Masterclass program experience.
You'll learn:
Challenging expectations in the workplace and success
You're rebellious energy is not wrong
Dressing the real you vs. the fantasy version of you
Nicolassa Galvez founded Chingona Coach to support women who are undervalued by their bosses. Because she doesn't believe traditional workplaces are set up for badass chicas who have big dreams and lean into being too much. After years of feeling tempered at work, coaching helped her rekindle my internal Chingona fire, and now she coaches other women to do the same.
Learn more about Nicolassa: https://chingona.coach/
Learn more about Style Masterclass: https://programs.judithgaton.com/style-masterclass
LISTEN TO THE FULL EPISODE
WATCH THE EPISODE ON YOUTUBE
WANT MORE MISS J? CLICK BELOW
Ready to start your style journey? Get started with my Curvy Style Guide here.
LOVE THE SHOW?
Leave me a review on Itunes.
Leave me a review on Spotify.