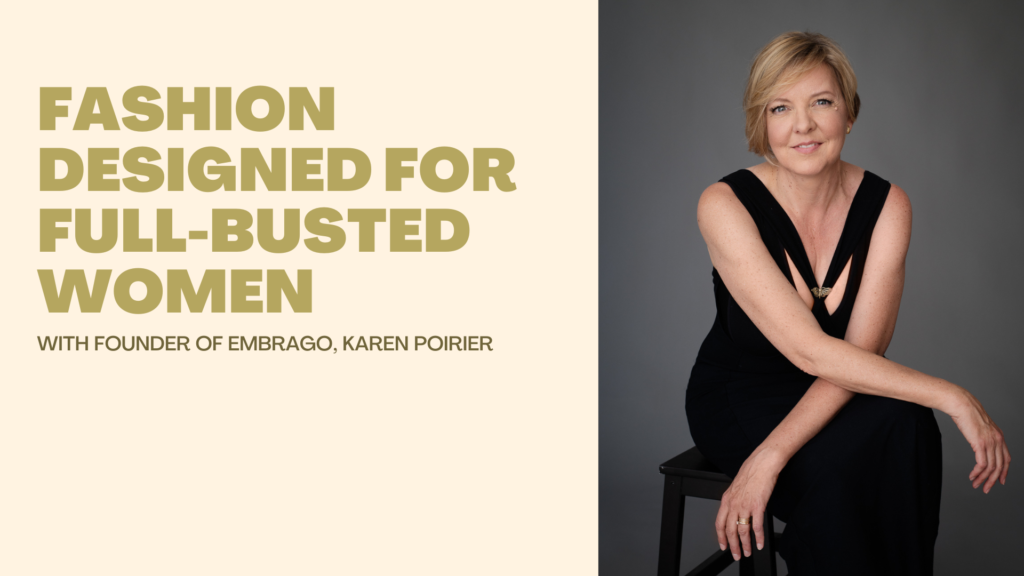 EPISODE RECAP
On this week's episode of the Style Masterclass Podcast, I have a special guest with me, founder and inventor of Embrago Clothing, who is sharing her all-too-relatable story on the podcast today. There is something for everyone in this episode.
You'll learn:
The origin story behind Embrago Clothing – clothes designed for a large bust
Failures along the way are totally normal and part of the longer process
What to do when we start to feel like we should "give up" on our goals
After decades of living with the distinct needs and challenges of a bigger-than-average bust, Karen set out to create a better solution than painful bras and shapewear (or their unflattering alternatives). She devoted ten years to research and design, applying her creative problem-solving skills and technical experience to reimagine how bust support works. Her goal was to innovate a new approach to supporting larger curves that would feel gentle while looking beautiful and chic.
Check out Embrago: emBRAgo.com
Follow along on socials: @embragoclothing
See the lookbook featuring Embrago inside Modern Charm School: https://www.judithgaton.com/moderncharmschool/
LISTEN TO THE FULL EPISODE
WATCH THE EPISODE ON YOUTUBE
WANT MORE MISS J? CLICK BELOW
Ready to start your style journey? Get started with my Curvy Style Guide here.
LOVE THE SHOW?
Leave me a review on Itunes.
Leave me a review on Spotify.