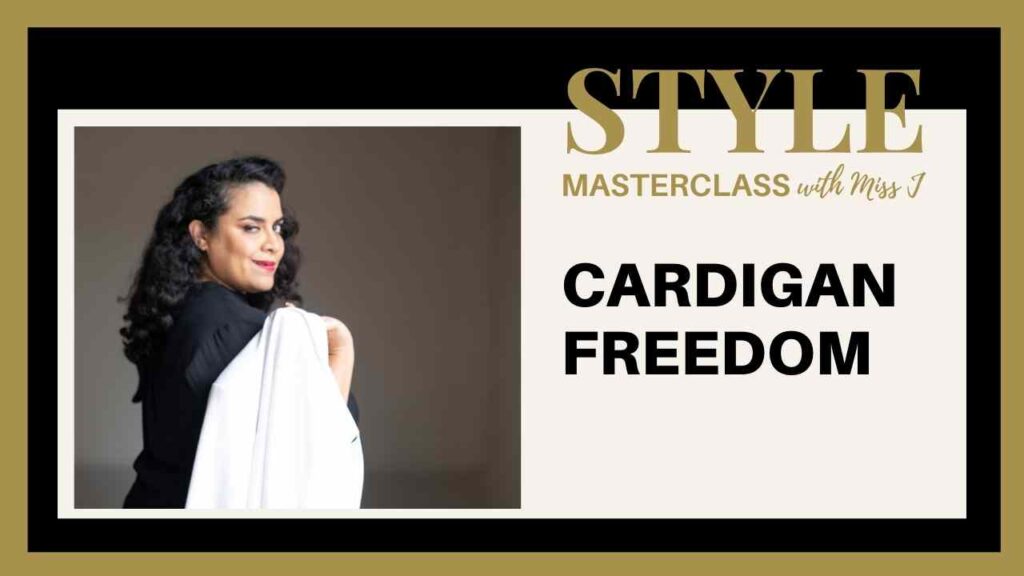 EPISODE RECAP
On this week's episode of the Style Masterclass Podcast, we talk about Cardigan Freedom!
Learn more about:
Why A lot of curvy women use cardigans to cover up their arms, breasts, and belly
Why your cardigan isn't the invisibility cloak you might think it is
How I used to be attached to my cardigan like it was my woobie and how I broke free
If you find yourself reaching for a cardigan everytime you go out, no matter your outfit, this week's episode is for you.
LISTEN TO THE FULL EPISODE
WATCH THE EPISODE ON YOUTUBE
WANT MORE MISS J? CLICK BELOW
Want to chat? Schedule a free style consult with me here.
LOVE THE SHOW?
Leave me a review on Itunes.
Leave me a review on Spotify.