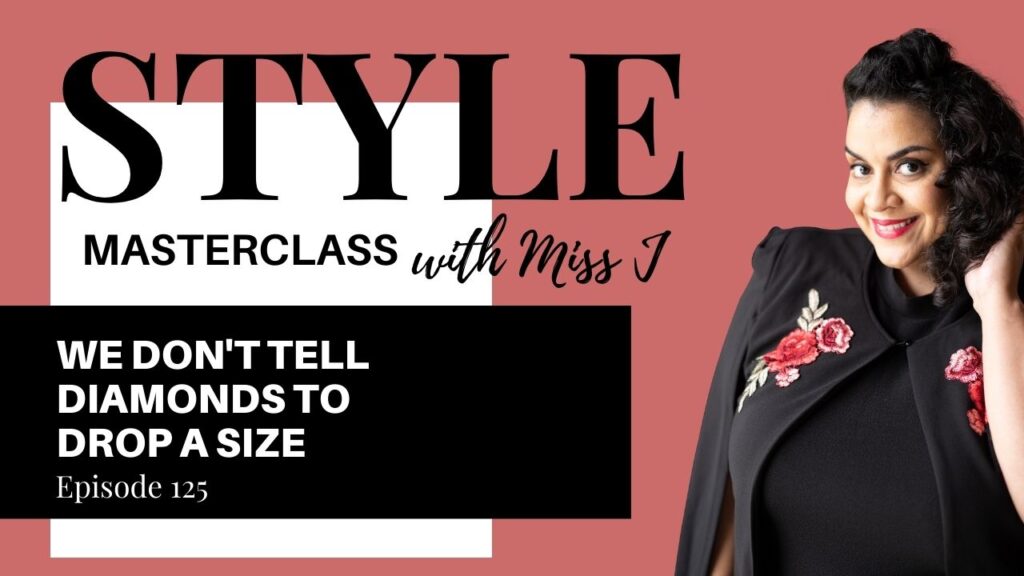 EPISODE RECAP
On this week's episode of the Style Masterclass Podcast, we talk about how diamonds are not required to lose a carat before they are considered valuable, worthy, and beautiful. The same is true of you my darling. You don't have to lose weight or drop a size in order to be considered valuable, worthy, or beautiful.
Learn more about:
Why it is so important to consider how we discuss size in other contexts than women's bodies
How we think about diamonds and how your worth is far above that of a diamond
Why it is important to untether beauty and style from weight
LISTEN TO THE FULL EPISODE
WATCH THE EPISODE ON YOUTUBE
WANT MORE MISS J? CLICK BELOW
Want to chat? Schedule a free style consult with me here.
LOVE THE SHOW?
Leave me a review on Itunes.
Leave me a review on Spotify.