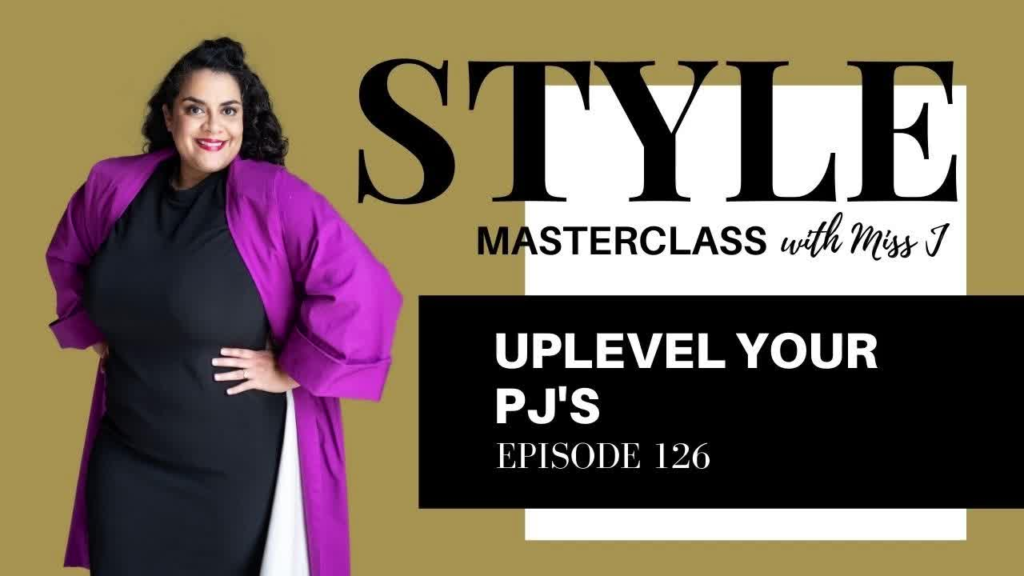 EPISODE RECAP
On this week's episode of the Style Masterclass Podcast, we talk about u up-leveling your pajamas. How to up-level your pajamas. It is totally okay if you want to wear PJs every day. The goal is to do it deliberately and embrace your inner leading lady lounging luxuriously.
If you want to rock PJs all day with no shame in your game, then this episode is for you.
Learn about:
1. Wearing PJ's all day on default versus being deliberate
2. Owning your inner leading lady who lounges
3. Three practical steps to uplevel your pajamas
LISTEN TO THE FULL EPISODE
WATCH THE EPISODE ON YOUTUBE
WANT MORE MISS J? CLICK BELOW
Want to chat? Schedule a free style consult with me here.
LOVE THE SHOW?
Leave me a review on Itunes.
Leave me a review on Spotify.