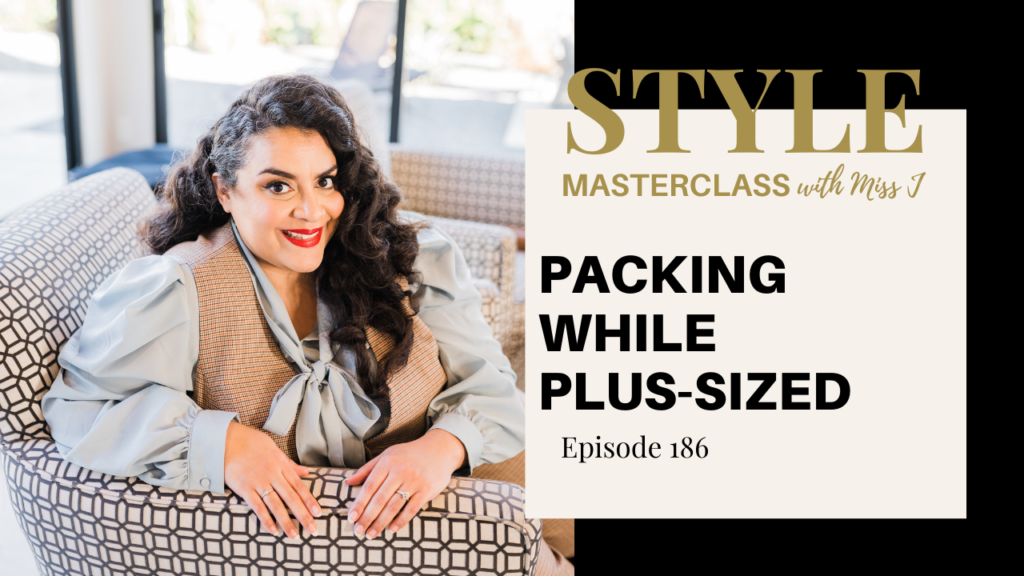 EPISODE RECAP
On this week's episode of the Style Masterclass Podcast, we're kicking off Hot Girl Summer and talking about packing while plus-sized. You'll learn:
You do not have to cram everything into a teeny tiny well-curated suitcase.
There's no shame in carrying a larger suitcase.
You not having what you need doesn't serve anyone.
Often times when we try to cram everything in a small space to pack, we may not actually end up with everything that we needed, which doesn't serve us, so why are we doing that to ourselves? You deserve better. You're allowed to invest in anything you need, that is not vain or silly, you are worth it.
LISTEN TO THE FULL EPISODE
WATCH THE EPISODE ON YOUTUBE
WANT MORE MISS J? CLICK BELOW
Ready to start your style journey? Get started with my Curvy Style Guide here.
LOVE THE SHOW?
Leave me a review on Itunes.
Leave me a review on Spotify.