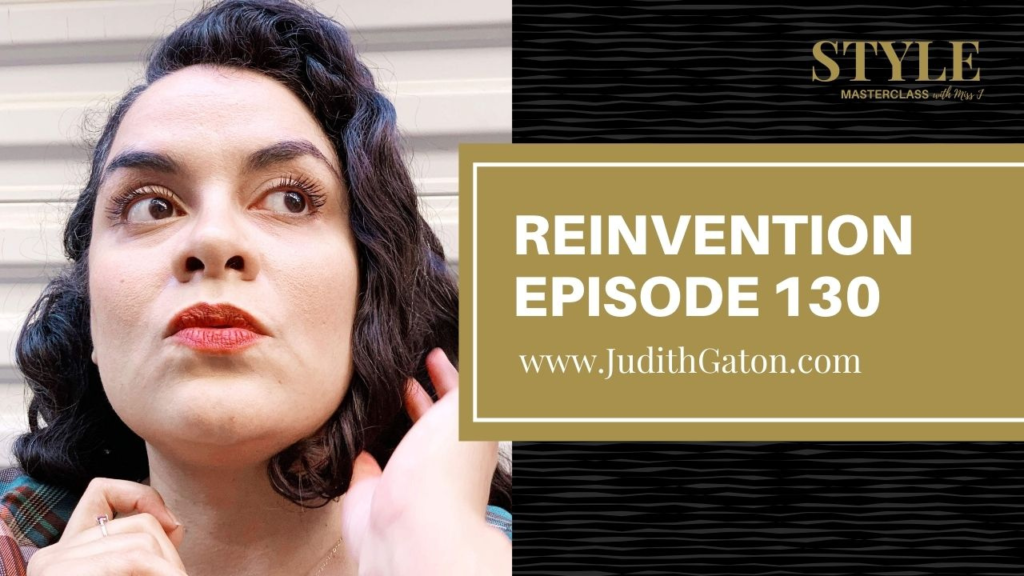 EPISODE RECAP
On this week's episode of the Style Masterclass Podcast, we talk about REINVENTION. Anytime you want you can reinvent yourself. The reinvention process simply starts with asking yourself to redefine:
What style means to you in the season?
Whether you want to continue to do what you have always done?
You get to go through the reinvention process as many times as you like whenever you like. That is the beauty of defining style for yourself on your own terms.
LISTEN TO THE FULL EPISODE
WATCH THE EPISODE ON YOUTUBE
WANT MORE MISS J? CLICK BELOW
Want to chat? Schedule a free style consult with me here.
LOVE THE SHOW?
Leave me a review on Itunes.
Leave me a review on Spotify.