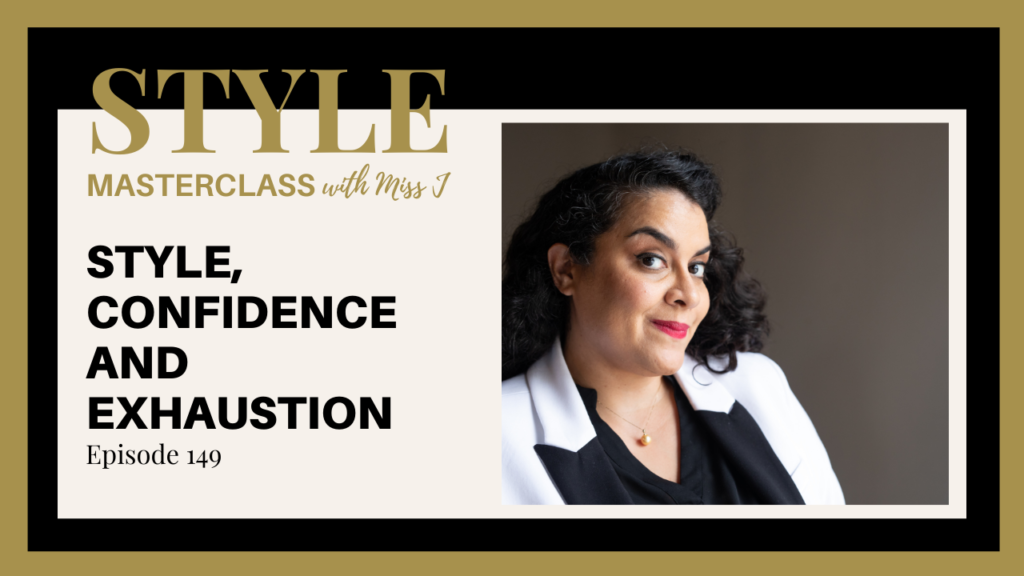 EPISODE RECAP
On this week's episode of the Style Masterclass Podcast, we talk about confidence and how important it is to have people in your life to fill your cup. We talk about why sometimes we need to pause and ask for help. It's time to acknowledge when you're exhausted.
You'll learn:
Why and how you should ask for what you need 
How confidence can be diminished when we're exhausted
Why you need to protect your mental space and physical energy  
Take time to get your cup filled and ask for help. It's really hard to be confident when you're exhausted. Where can you find time to rest today? You will find your people ready to be a part of the amazingness in your life if you will let them.
LISTEN TO THE FULL EPISODE
WATCH THE EPISODE ON YOUTUBE
WANT MORE MISS J? CLICK BELOW
Want to chat? Schedule a free style consult with me here.
LOVE THE SHOW?
Leave me a review on Itunes.
Leave me a review on Spotify.