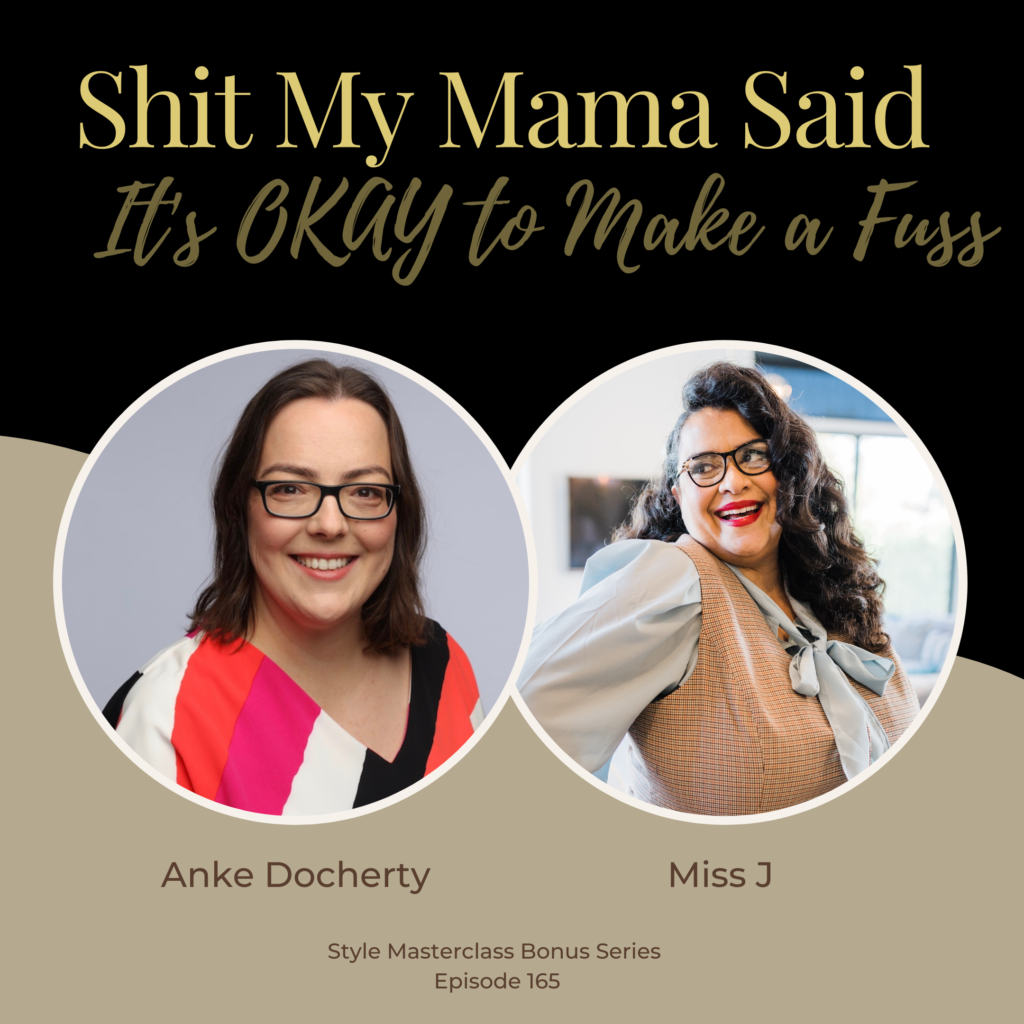 EPISODE RECAP
On this week's episode of the Style Masterclass Podcast, I have the third episode of the Shit My Mama Said Series. It's all about why it's OKAY to make a fuss, with a very special guest, Anke Docherty.
You'll learn:
How our experiences as a child play out in our subconscious today.
The impact of internal confidence despite external qualifications.
Why we need you to step out of your shell and find your confidence.
Anke Docherty is a Certified Life Coach and Rapid Transformational Therapist who works with Coaches and Entrepreneurs who have been stuck on certain issues for a long time.
Through working with Anke, people are able to create a complete breakthrough and transformation in just 1-3 sessions.
Anke's method works on issues like confidence and money blocks, anxiety, stress and depression but also on addictions or medically unexplained symptoms.
Anke also has a corporate background in HR, where she used to work for multinational companies as an HR Director across different countries, industries and companies.
Instagram: https://www.instagram.com/ankedocherty/
Facebook: https://www.facebook.com/ankedochertycoaching
LinkedIn: https://www.linkedin.com/in/anke-docherty/
LISTEN TO THE FULL EPISODE
WANT MORE MISS J? CLICK BELOW
Ready to start your style journey? Get started with my Curvy Style Guide here.
LOVE THE SHOW?
Leave me a review on Itunes.
Leave me a review on Spotify.