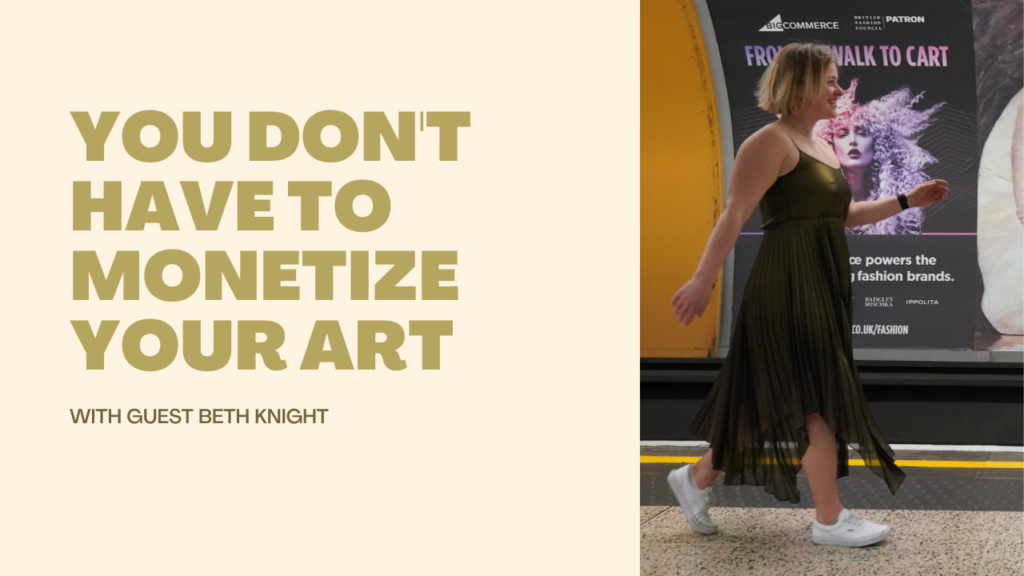 EPISODE RECAP
On this week's episode of the Style Masterclass Podcast, I have a very special guest, artist and life coach, Beth Knight. We're continuing our Art month and today we talk about art, mental health, and all things in between.
You'll learn:
You can love something without ever having to monetize it
Unlearning the thought that you should keep your emotions hidden
The unexpected ways we learn to appreciate and love ourselves
Beth works with her clients to learn how to ignore the sh*tty thoughts so they can live an incredible life. Learn more about Beth and check out her art at bethknight.com or follow along on Instagram @mary.beth.knight.
LISTEN TO THE FULL EPISODE
WATCH THE EPISODE ON YOUTUBE
WANT MORE MISS J? CLICK BELOW
Ready to start your style journey? Get started with my Curvy Style Guide here.
LOVE THE SHOW?
Leave me a review on Itunes.
Leave me a review on Spotify.