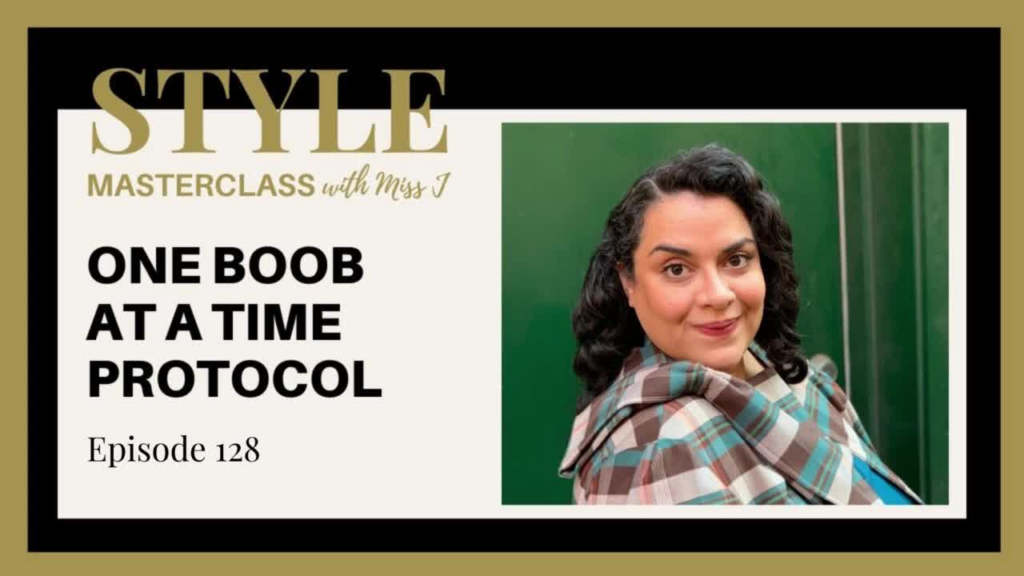 EPISODE RECAP
On this week's episode of the Style Masterclass Podcast we discuss how to get dressed on days where you feel really blue. I call it the "One Boob at a Time Protocol." It is my tried and true method for getting up and getting ready on the days where you just don't feel like it.
LISTEN TO THE FULL EPISODE
WATCH THE EPISODE ON YOUTUBE
WANT MORE MISS J? CLICK BELOW
Want to chat? Schedule a free style consult with me here.
LOVE THE SHOW?
Leave me a review on Itunes.
Leave me a review on Spotify.