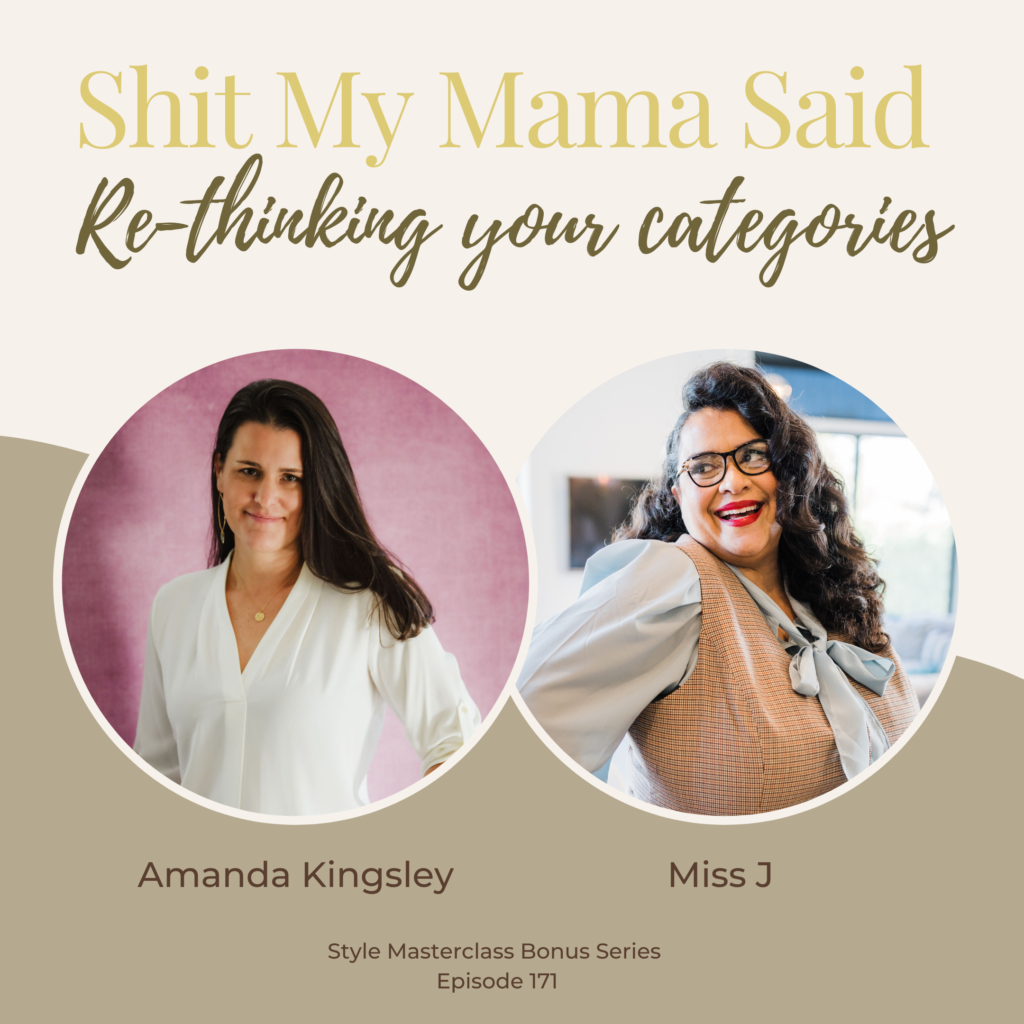 EPISODE RECAP
On this week's episode of the Style Masterclass Podcast, I have the sixth episode of the Shit My Mama Said Series. It's all about the advice we got surrounding clothes growing up, with a very special guest, Amanda Kingsley.
You'll learn:
How our parent's advice surrounding clothes impacted us growing up and now.
About the "scanning" and what happens when we categorize other people.
Steps to rethinking our categorizing
Amanda Kingsley is a Certified Feminist Life Coach and Doula. She is the host of the Speaking Light Into Abortion podcast. And the Author of 'What I Wish: 100 love notes to help you survive, come alive, and thrive after abortion.' After her own unanticipated abortion as a mother of three, she recognized the need for a wider conversation around the complex emotional landscape of life after abortion. She reminds her audience that it's okay to feel all the feelings after abortion, and that we can honor our decisions by living the life we made our choice for. You can learn more and connect with her at www.amandastarkingsley.com.
IG @amandastarkingsley
LISTEN TO THE FULL EPISODE
WANT MORE MISS J? CLICK BELOW
Ready to start your style journey? Get started with my Curvy Style Guide here.
LOVE THE SHOW?
Leave me a review on Itunes.
Leave me a review on Spotify.