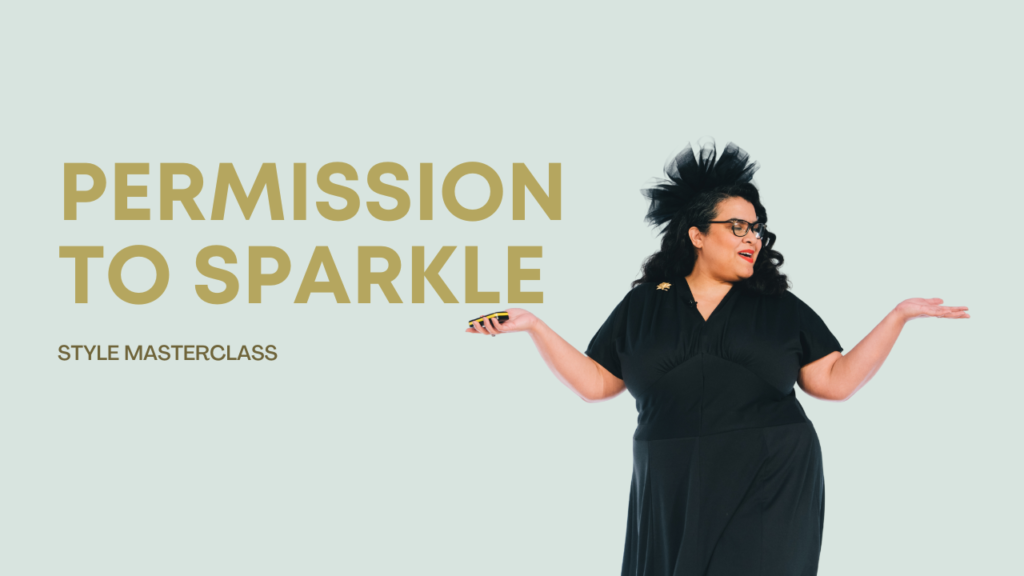 EPISODE RECAP
On this week's episode of the Style Masterclass Podcast, we are talking about giving yourself permission to sparkle.
You'll learn:
You have permission to enjoy sparkles, sequins, glitz, and glamour year round
You don't have to wait until the holiday season to wear sparkle
You are allowed to wear sparkle clothing year around
Why it is important to remember you are the occasion
LISTEN TO THE FULL EPISODE
WATCH THE EPISODE ON YOUTUBE
WANT MORE MISS J? CLICK BELOW
Ready to start your style journey? Get started with my Curvy Style Guide here.
LOVE THE SHOW?
Leave me a review on Itunes.
Leave me a review on Spotify.