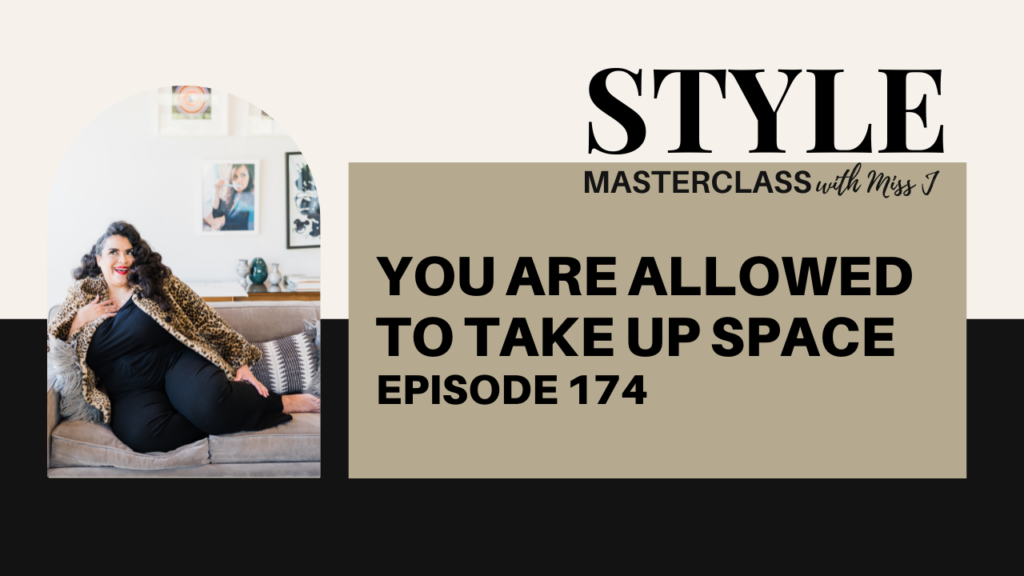 EPISODE RECAP
On this week's episode of the Style Masterclass Podcast, I'm talking about taking up space. I've talked about this before but today's episode is more nuanced. I'll share a recent experience I had about taking up space. You'll learn:
Different ways we 'take up space'.
Why you're not too tall, too fat, too large, too anything.
How we can get to a place of feeling comfortable taking up space.
Just because society has given us certain 'rules', does not mean we need to take them as truth. Notice where you're trying to shrink, physically or emotionally. You're absolutely allowed to take up space with your voice and your body.
LISTEN TO THE FULL EPISODE
WATCH THE EPISODE ON YOUTUBE
WANT MORE MISS J? CLICK BELOW
Ready to start your style journey? Get started with my Curvy Style Guide here.
LOVE THE SHOW?
Leave me a review on Itunes.
Leave me a review on Spotify.