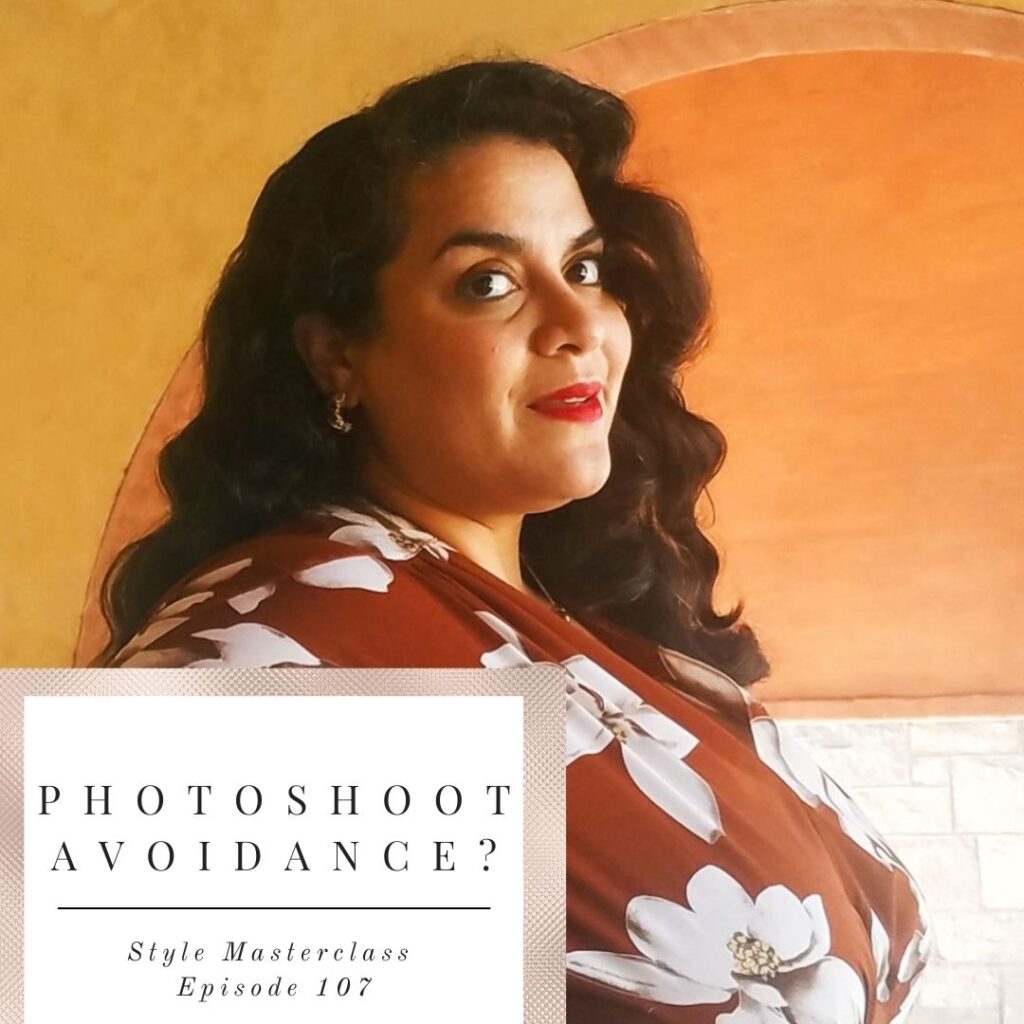 EPISODE RECAP
Are you avoiding photoshoots for your business? Are you worried you're not photogenic? Do you always feel awkward? ALL TOTALLY NORMAL! This week's episode is all about how to stop avoiding that desperately needed photoshoot for your business.
LET IT BE AWKWARD
It is hard to have fun when you can't stop thinking about how awkward you feel. No matter how many times the photographer shouts encouragement at you, if you already feel awkward it may just make things worse. It is like telling a person having a panic attack to calm down. Umm…like they didn't already think of that. So next time you are in a photoshoot and the photographer is telling you to relax, have fun, enjoy yourself and you feel awkward AF…here is your permission slip to just let it be awkward.
WHY ARE YOU AVOIDING THE PHOTOSHOOT?
Why are you avoiding your business photoshoot? You know your website desperately needs photos, and you can't find any stock images of women who look quite like you do. Your fellow entrepreneurs and your business coach have all told you to get those photos done. Maybe you even scheduled the shoot, only to cancel, then reschedule over and over again. No shame. I've been there too. The important question to ask is why? Are you struggling with your body image? That's ok. You're not alone. It's not silly. You can get help with that. That's what coaches are for. Don't know what to wear? That's ok. You're not alone. It's not silly. You can get help with that. That's what stylists are for. Feeling like a hot mess because you are struggling with not being "photogenic" and don't know what to wear. That is what a style coach is for. I've got you boo. You're not alone.
STOP HIDING
I know you want to help people. Don't worry about looking good enough to the point that it causes you to hide from the very audience you are trying to serve. The goal is not just show up, but to show up with confidence so you can serve from your highest. This goes for showing up to a photoshoot, but all the other places in your business that you have been hiding. How we do one thing is how we do everything. Hiding from a camera, online, on social…where else are you hiding? Where else are you holding back?
If this is you, please get some help. Reach out for a free style session. Let's get your brand poppin' and you showing up confident. Sign up for a free style session here.
LISTEN TO FULL EPISODE
WANT MORE MISS J? CLICK BELOW
Want to chat? Schedule a free style consult with me here.
LOVE THE SHOW?
Leave me a review on Itunes.
Leave me a review on Spotify.