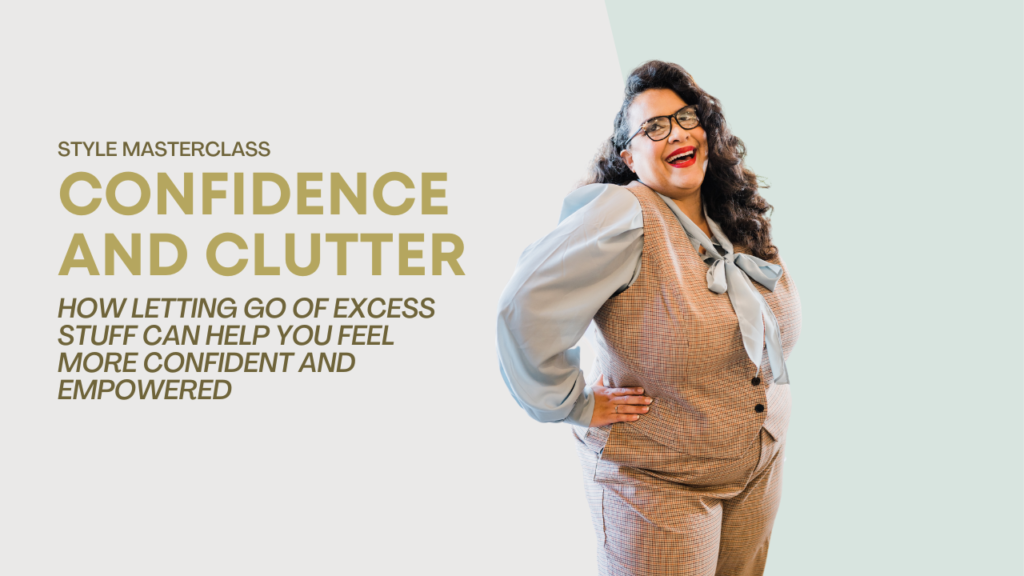 EPISODE RECAP
On this week's episode of the Style Masterclass Podcast, we're talking about letting go of the clutter can actually help you feel more confident and empowered. My clients come to me all the time struggling with clutter and overwhelm, which is why I'm giving you my best tips.
You'll learn:
My #1 tip for my clients that are overwhelmed by the piles of stuff
Your emotions don't reside in the piles of clothing
Why clutter is connected to your confidence
Join us for the Declutter-a-thon at judithgaton.com/moderncharmschool.
LISTEN TO THE FULL EPISODE
WATCH THE EPISODE ON YOUTUBE
WANT MORE MISS J? CLICK BELOW
Ready to start your style journey? Get started with my Curvy Style Guide here.
LOVE THE SHOW?
Leave me a review on Itunes.
Leave me a review on Spotify.