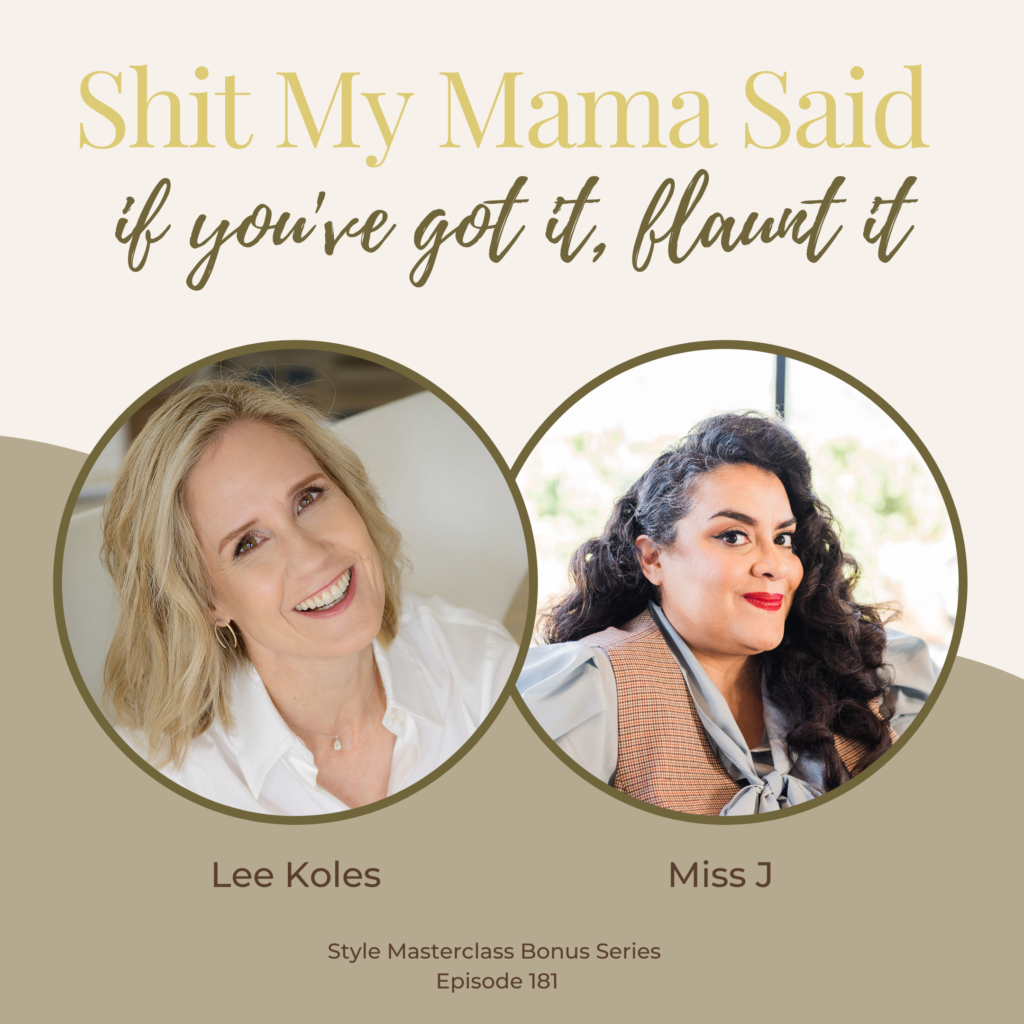 EPISODE RECAP
On this episode of the Style Masterclass Podcast, I have the next episode of the Shit My Mama Said Series. Today's episode has a very special guest, fellow coach, Lee Koles.
You'll learn:
"But you're so lucky" statements we heard growing up.
3 pieces of advice Lee would give to other tall ladies.
How impactful it is for us to start appreciating the things we hated when we were younger.
Dr. Lee Koles is an industrial/organizational psychologist, career strategist, certified life coach and certified CliftonStrengths coach. Lee is the founder of CareerSequel, where she helps people bridge their career gaps to land flexible, meaningful work they love. Lee also hosts the weekly "CareerSequel: The Return to Work Podcast", sharing job search tips and strategies – everything from deciding what you want to do, networking (without hating it), resume and LinkedIn strategy, building confidence and acing interviews. Lee is a firm believer that everyone deserves to find a job that fits their life.
LISTEN TO THE FULL EPISODE
WATCH THE EPISODE ON YOUTUBE
WANT MORE MISS J? CLICK BELOW
Ready to start your style journey? Get started with my Curvy Style Guide here.
LOVE THE SHOW?
Leave me a review on Itunes.
Leave me a review on Spotify.